Toxic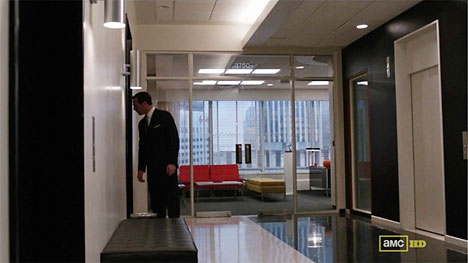 "There are various levels of Bible suppression in Western Christianity, from Bible ignorance, through Bible avoidance, and Bible illiteracy, right up to conscious Bible evasion…"
Recently, I've been tearing up about the fact that so many Christians aren't really interested in the Bible. So many Christians want Jesus but they don't want the Bible, at least not on its own terms. They end up with a Jesus manufactured to their own specifications, and a Church, to a lesser or greater degree, that gathers around an ideal which can be quite foreign to Jesus and the Book which prefigures and presents Him to us. I guess many have been burnt by nutty Bible teachers, legalists and hypocrites, but if that were me, it would just spur me on to getting the real answers.
For most Christians, and even most pastors, the Old Testament is just a basement built to hold up the house. It has no further relevance. But I can't understand how a Christian ever be content with not really understanding the internal logic of the Book upon which they are (hopefully) staking their life and eternal destiny!
There are various levels of Bible suppression in Western culture, from Bible ignorance, through Bible avoidance, right up to conscious Bible evasion!
On the Ground Floor of the Tower of Babel, they're happy to listen to some smiley clown megachurch pastor take texts out of context and turn them into fortune cookies and magic mantras, and sing girlie songs to Jesus. Don't get me wrong. Even this is way better than nothing. Generally, they know Jesus. They might read the Bible, but they probably don't. The latest bestseller or pep talk from the smiley man or shiny woman on stage is all they need to get them through the day. The only spiritual meal they know is breakfast cereal.
On Level 1, they say they believe the Bible but everything they write sounds like faculty lounge stuff. They overuse words like program, community, education, empowerment, enrich, positive, space, meditative, leadership, proactive, mission, workshop and reconnect. Everything is about strategies, or inspiration from the latest novel or self-help book, or Middle Age mystic. Again, there's a definite knowledge of Jesus, and real ministry, but a severe disconnect from the Bible. On this level it's just snobby coffee and a pretentious collection of teas.
On Level 2, we have the fundamentalists who really believe the Bible but are unfortunately unable to read literature as literature. Don't get me wrong, I'm with them on Bible chronology and inerrancy, but they don't seem to get the fact that God uses previous events as symbols and signs to describe future ones. Their other problem is an over emphasis on only the bits of the Bible they can use for devotional study. They don't understand how God works in history because they aren't listening to the text. They are only using it to support what they already know, and never learn anything new. The food here is Grandma's home cooking, cooked personally by Grandma. And she's been dead for decades.
On Level 3, they're happy to listen to conservative theologians sell them application as if it's interpretation. There's a veneer of dealing with the whole Bible but it gets dealt with in carefully isolated chunks, a bit like an autopsy. Nobody knows how to connect dem bones, and thus nobody really gets to hear de Word of de Lord. There's definitely food here, but it's all a bit clinical. Everyone lives in their head, anyway, so nobody can stomach it.
On Level 4, which is the rooftop, is the Bible Academy, which is pretty clueless in most cases about what is going on in the text because of their scientistic approach to it. Not only are they entirely unknown to those on the Ground floor, they totally bore those on Level 1, they annoy those on Level 2, and they make Bible knowledge an elite profession to those on Level 3 by overcomplicating it. (If those on Level 3 get to visit Level 4, they find out that, despite the press releases, nobody up there really knows or agrees on what is going on. And there is no food at all, just the dry, telltale signs of many food fights over the centuries. But they are not allowed to tell anyone this when they are set free to instruct those back on Level 3.)
We are all guilty of suppressing the Bible in some respect in our own lives. But that is a slightly different issue.
What is the reason for this disconnect?
Perhaps the real reason is the divide between bread and wine. Many Christians just want something to get them through the day. They just want "bread" and aren't really interested in the deep questions. Many Christians don't need "bread" but are interested in belonging. Christianity is all about networking and making "seekers" comfortable, at any cost in a lot of cases. Then for those who have had enough bread and belonging (or aren't really "people-people") a search for the deep questions leads them not to the Bible, but to the Church Fathers, or the Reformers, or Barth, as if these contained the pure essence of the Bible rescued from its natural form and distilled in tomes and tomes of jargon, and labelled "Theology." (I'm sorry, but if you love Augustine and Calvin and Barth but are a bit clueless about the Old Testament, you aren't a theologian. You are a fanboy.) They think they've found the wine, but in reality it's just the crusts and dregs left over from some really big eaters.
So, who gets it right? Well, every church or denomination has its gifts. Many mega churches are blessed by God as a kind of gateway to the Christian life. Those who leave weren't really saved, and those who really grow tend to move on to more mature things. And the networking social activists do a lot of good, as do the deep thinkers throughout Christian history. But who is really listening to the Bible, and not merely using it as a prop for their own agendas or theological constructs?
Strangely, some "liberal" scholars are listening to the text, because they don't have the constraints of actually having to follow through, since it isn't seen as authoritative. My friend Albert posted a quote today from Peter Enns' review of The Bible TV series, which is really good, despite the fact that he no longer really believes the Bible.
"Properly understood, the flood story was meant to be seen an echo of the creation story in Genesis 1. The threatening waters kept at bay above the dome-like heavens allowing dry land to appear (Genesis 1) are brought crashing down upon the earth to cover up all land (flood story). The flood is not just a bad turn in the weather but God's returning of his creation to is pre-creation state of chaos. God "starts over" with Noah and his family as the new "first humans."

Unfortunately, the show does not explore how Genesis 1 and the flood are also a preview of the exodus story. Moses as an infant is kept safe in a "basket," which in Hebrew is the same word used for the ark in the Noah story, thus signaling to the readers that Moses, too, is a new beginning for God's people, saved through water. Then, at the Red Sea, God once again divides the waters to let dry land appear, as he did in the creation story in Genesis 1. As God pushed back the waters to let habitable ground appear in Genesis 1, and as he subsided the waters to deliver Noah, he is now again providing dry ground for his people."
At this point in time, I reckon it's the Biblical Horizons crowd and those like them who are really open to the Bible. If any part of it is neglected, obscure or bizarre, they are all over it like hyenas on a zebra. They are really listening to the text on its own terms (except when it comes to baptism) and trying to make sense of it. There are plenty of good theologians out there who are doing the same thing, I am sure, and good friends (and Goodreads) keep recommending them to me. Good theology is the stuff that gets you going back to the Bible continually, not the stuff that makes you feel like you don't need it because you've got the Cliffs Notes. It tackles the toughest bits on the Bible's own terms and doesn't settle for answers that belittle the text or pretend they are primitive to cover the fact that we have no idea what's going on. The Old Testament might be the basement but it's most definitely Top Shelf.
How do we get the average Christian drunk on the actual Bible? Firstly, keep serving the bread and belonging. It's still a good start. Secondly, we need to drink the tough text ourselves, that is, take it on its own terms, neat, like any good liquor. If we do this, we will discover we have an entire cellar to enjoy and share with others. If we are faithful to the text, the cup will overflow.