Tunnel Vision
or The Resurrection of Christ: Get Over It.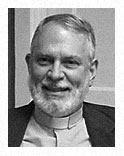 The resurrection of Christ is the linchpin upon which all of Christianity depends. It is the point of the spear when it comes to evangelism.
But when the best theologians spend much of their time philosophising about its basic implications, their thinking divorced from most of the Bible, and relying instead upon Jewish fables and other ancient writings to form their opinions, we have a problem. When the cream of the crop are gagging on the milk, we have a problem.
If we are going to have tunnel vision, then the resurrection is the thing to be focussed on to the exclusion of all else. We need to live close to the cross and the empty tomb. But it seems to me that if Paul was around today, he'd put us all in the kindy class. We struggle with his writings because we don't really get (or bother much with) the Bible that he read.
Therefore, leaving the discussion of the elementary [principles] of Christ, let us go on to perfection, not laying again the foundation of repentance from dead works and of faith toward God, of the doctrine of baptisms, of laying on of hands, of resurrection of the dead, and of eternal judgment. [Hebrews 6:1-2]
I maintain that James Jordan is one of the most biblical and creative theologians ever, yet a number of times I have seen his views referred to as "bizarre." His work on most of the Bible, from what I can see, came out of a close study of the Torah. Consequently, he is often misunderstood.
"…my criteria when reading or hearing Jordan is to think he is a nut the first time I read him, think he is less of a nut the second, and then think he is a genius the third."  – Uri Brito
I concur with this. Jordan has said many things in his lectures that initially make me shake my head. After further study, they almost always play out throughout the Bible in a big way. They are "universal themes" that can be accessed only through a careful, consistent use of typology. Sometimes he will make an offhand remark, a throw-away aside, that answers a question I have had for twenty years!
So, move on from the resurrection and the other fundamentals. And if you have a teaching position, get your church or group past the basics. Get into James Jordan lectures today at www.wordmp3.com 
And if you don't think we have a problem, or don't understand this post, we really do have a problem. A big part of it is plain old boring unbelief.