Feasts in Mark 3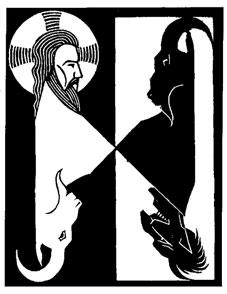 .
Sabbath – Jesus defiantly heals a man on the Sabbath under the accusing eyes of the Pharisees. It is a conflict between the brittle light of the law and the perfect light of lawful love.
Passover – The Pharisees "go out" and plot with the Herodians to destroy Him. But Jesus withdraws with His disciples to the sea. 
Firstfruits – Jesus ascends a mountain and calls those He wants. He appoints the twelve to preach.
Pentecost – (Wilderness/Rulers) Jesus is accused of being the "Lord of the Flies."
Trumpets – He calls them to Himself and speaks of the fall of a divided house or family, entering the strong man's house and plundering his vessels.
Atonement – All sins will be forgiven, except blasphemy against the Holy Spirit, Whom the Pharisees had called "unclean" [1]
Tabernacles – Those who do the will of God are Jesus' true family.
_____________________________________________
[1]  ie. they got their goats mixed up right up until AD70. For more on this see under subhead "The Word is 'Yes'" in A White Stone – 3.
Pic: The Scapegoat by M.C. Escher.