Satan's Synagogue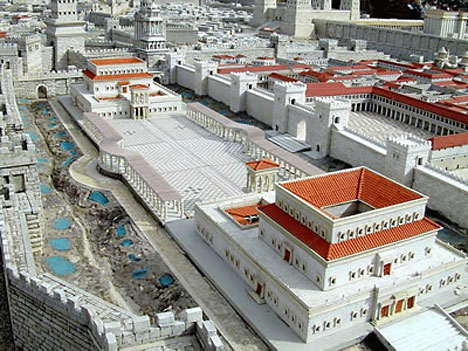 The Word of God is architectural. Like Solomon, the apostles understood that there is a time to build up and a time to tear down. Here is one of John's blueprints:
Old Covenant – Jewish tent of death
Do not love the world or the things in the world. (false Ark)
…..If anyone loves the world,
…..the love of the Father is not in him.
…..(Veil – false Mediator: closed door/darkness)
……….For all that is in the world — (false Altar)
……….the lust of the flesh, (Table – false sacrifice)
……………the lust of the eyes, (Lampstand – false [oral] Law, eyes full of darkness)
……….and the pride of life — (Incense – false resurrection)
…..is not of the Father (first goat – the firstfruits Church)
…..but is of the world. (second goat – Judaism)
New Covenant – new Jew-Gentile Temple
(Notice this final structure is actually point seven of the one above.)
And the world (False source)
…..is passing away, (Veil torn)
……….and the lust of it; (Law of death)
……………but he (Ruling star)
……….who does (Law of life)
…..the will of God (Mediation)
abides forever. (Eternal succession)
The Christian life isn't all mountaintop experiences. Like Moses, we are given the pattern on the mountain, then told to go down into the wilderness and build it. The apostles built a New Jerusalem around Greater Solomon, and then, from Twelve Thrones in heaven, tore down the old one forever.
Also, notice the similarities to the seven woes upon the Pharisees in Matthew!