Tree and Forest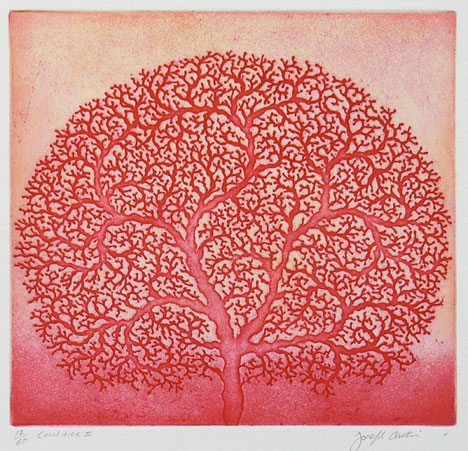 A documentary on fractals showed a scientific team in a rainforest. Through careful measurement, they worked out that, when graphed, the ratio of branches to trees was the same as the ratio of trees to forest.
If you have an imagination informed by the Bible, every time you look at a tree you should see a picture of the Covenant process, rooted in the relationship of the Trinity. Jesus is salvation. All of Creation is the "working out" of salvation.
A tree is a fractal, and so is Revelation 22:2:
CREATION (Transcendence – Sabbath)
"In the middle of its street,
…..DIVISION (Hierarchy – Passover – Circumcision)
…..and on either side of the river,
……….ASCENSION (Ethics 1 – Firstfruits – Head)
……….was tree of life,
……………TESTING (Ethics 2 – Pentecost)
……………which bore (Transcendence)
………………..twelve fruits, (Hierarchy)
…………………….each yielding (Ethics)
………………..its fruit (Sanctions)
……………every month. (Succession)
……….MATURITY (Ethics 3 – Trumpets – Body)
……….The leaves of the tree
…..CONQUEST (Sanctions – Atonement – Baptism)
…..were for the healing
GLORIFICATION (Succession – Booths)
of the nations."
Now, if we take a step out from this structure, we discover that the seven-fold Creation pattern in this stanza is actually Day 2 of a greater structure. The entire Revelation is built this way. Not only are we cursed if we add anything or take it away, the very text itself, like DNA, is self-correcting.
If the terms listed above don't make sense to you, get the Bible Matrix books.
See also: Key to Psalm 1?
ART: Coral Tree 2 – Joseph Austin