Brexit and the Binding of Satan – Part 3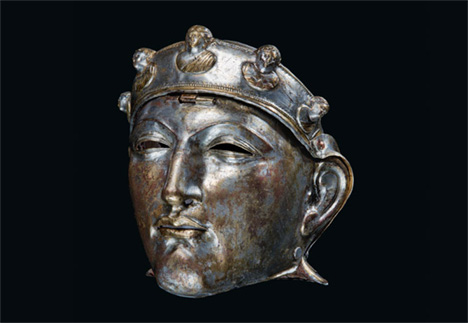 The feet of the great statue in Nebuchadnezzar's dream cannot be interpreted as a prediction of the states of modern Europe, but the lessons from their failure can certainly be applied.
The statue in Nebuchadnezzar's dream spoke of God's ordaining of four empires which would rule in succession throughout Israel's "latter days," the half millennium from the exile to the Messiah. Like the Tabernacle, the metals of its construction progressed from the finest to the strongest, from the gold of the Sanctuary (Exodus 25:17-21; Psalm 19:10) to the iron of the unconverted nations (1 Samuel 13:19; 1 Chronicles 22:3).1For more discussion, see James B. Jordan, The Handwriting on the Wall: A Commentary on the Book of Daniel, 174-175.
The image was also humaniform like the Tabernacle, but being kingly rather than priestly it was not cruciform. The anatomical progression follows the threefold process of the foundation of mankind in Eden, where Adam was to image God physically (Genesis 1: being), socially (Genesis 2: knowing) and ethically (Genesis 3: doing). The Lord breathed into Adam's nostrils (above) and cut into his flesh (beside). It was up to Adam to place his foot upon the neck of the serpent (below). As an effigy of glorified man, the description of this image also works from head to foot, from confession to dominion, from word (divine command) via sacrament (priestly obedience) to government (kingly authority).
Continue reading at Theopolis Institute.
| | | |
| --- | --- | --- |
| 1. | ↑ | For more discussion, see James B. Jordan, The Handwriting on the Wall: A Commentary on the Book of Daniel, 174-175. |