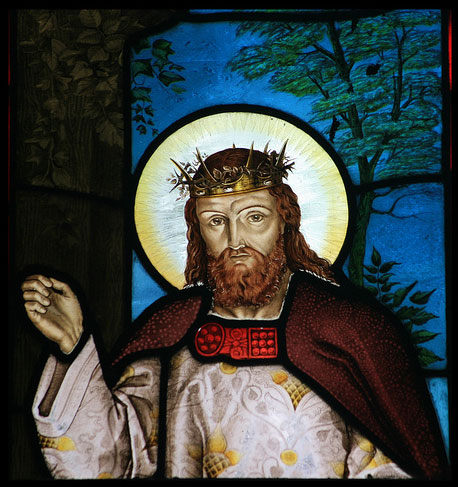 "When Jesus stood at the door and knocked, He was the Covenant sheriff knocking on the Covenant door through His Covenant prophets to serve Covenant papers on the Covenant-breakers."
A friend's colleague recently posted a summary of wrong ways that evangelicals read the Bible, based on a chapter in Graeme Goldsworthy's book, Gospel-Centred Hermeneutics. [1]
Boiled down even further, the main errors are:
The "me-centred" approach: Context is meaningless. Texts speak directly to me.
Literalism: Fulfilment in Jesus is ignored.
Legalism: We rail about keeping the Sabbath but eat prawns.
Subjectivisim: My reading of a passage is right because I felt a peace from God.
Pluralism: The Bible has many possible interpretations.
Pragmatism: There are more people at church, so what we are doing must be right, regardless of what the Bible says.
This is a good list, but simply dividing the Bible into pre-gospel and gospel leads to a misinterpretation of much biblical prophecy. Mr Goldsworthy's blanket-style "everything is fulfilled in Jesus" hermeneutic means he himself ends up with a "me-centred" approach to the Bible.