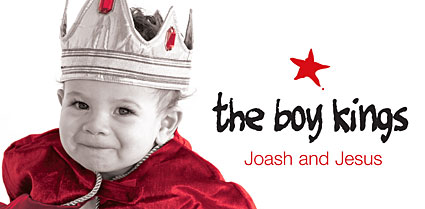 When Ahaziah, king of Judah died, his mother Athaliah wanted to be queen. She ordered all her grandsons to be slaughtered. Only one escaped. The nanny Jehosheba hid baby Joash in the Temple of God for six years.
When he was seven, Jehosheba's brother, the High Priest, called the royal bodyguards and escorts and showed them the king's son. Athaliah was executed and the temple of Baal was torn down (2 Kings 11).
The Bible gives us a family tree, with a single "royal" bloodline from Adam to Jesus (see Matthew 1). If Joash had died with his brothers, that bloodline would have been severed, making impossible the fulfilment of God's promise in Genesis 3: the offspring of Eve would crush the serpent's head.
King Herod also slaughtered innocent children. One escaped: Jesus. He too would be anointed King and tear down all false worship by dying as payment for the sins of mankind. This task continued with the destruction of Herod's Jerusalem in AD70 and will continue until all His enemies are under His feet. The last enemy that will be destroyed is death (1 Corinthians 15:25-26).
"And you, who once were alienated and enemies in your mind by wicked works, yet now He has reconciled in the body of His flesh through death, to present you holy, and blameless, and above reproach in His sight — if indeed you continue in the faith, grounded and steadfast, and are not moved away from the hope of the gospel which you heard, which was preached to every creature under heaven…"  (Colossians 1:21-23)
Merry Christmas from the Bulls. Thanks for reading! Catch you in 2010…