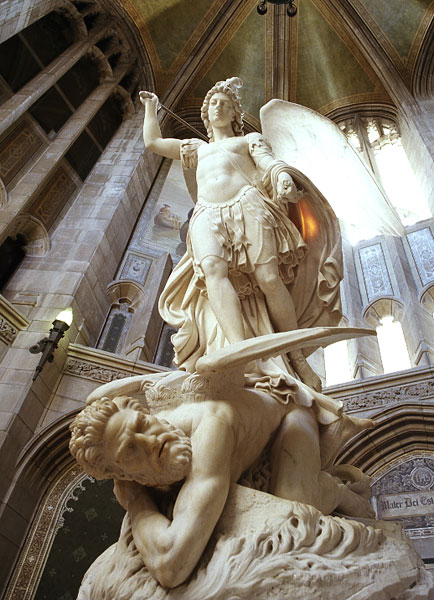 A fascinating article by Peter Leithart for Biblical Horizons:
But Michael the archangel, when he disputed with the devil and argued about the body of Moses, did not dare pronounce against him a railing judgment, but said, "The Lord rebuke you" (Jude 9).

Jude 9 raises several difficulties (though not insuperable difficulties) for conservative commentators. The event that Jude recounts does not seem to be drawn from the Old Testament, and most scholars claim, based on statements of Clement of Alexandria and Origen, that Jude borrowed this story from the Assumption of Moses, an apocryphal work.