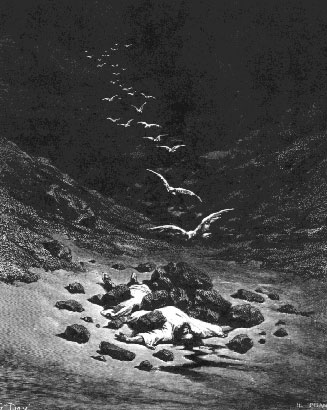 "And all Israel stoned [Achan and his family] with stones, and burned them with fire, after they had stoned them with stones."
Questions from blogger Blue Ollie:
Many still claim to get their morals from the Bible. Well, what does the Bible actually say?

The following is a very incomplete list but is nevertheless a valid list.

1. How do you determine if someone is guilty? Answer: gamble.