The Fruitful Field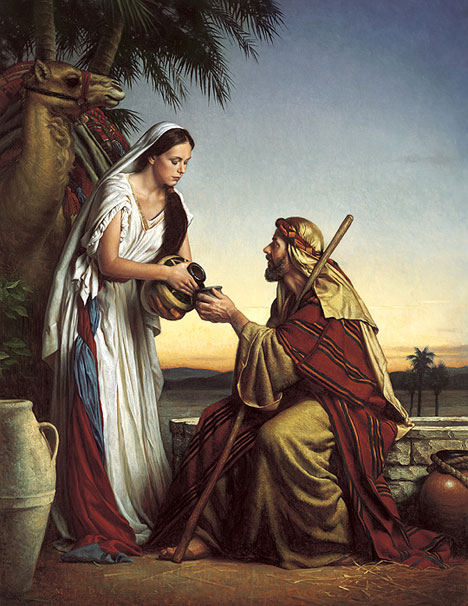 "For I am jealous for you with godly jealousy. For I have betrothed you to one husband, that I may present you as a chaste virgin to Christ." 2 Cor 11:2
Women are Complex
In Eden, as priest to Eve, Adam's role was to continually bring her to the Father. She was put "below" Adam in the hierarchy. As the first approach of the High Priest on the Day of Covering — with the blood of a bull — Adam would present himself, standing before God as Mediator (head):
F A T H E R  > <  S O N  +  B R I D E
Adam's job was to bring Eve "between" as the fruit, the evidence, of Covenant relationship. By being faithful to the law, he would open and maintain a clean, safe, Holy Place — a firmament — a house for the bride. The second approach of the High Priest was to cover the body, the nation. In this, he presented the blood of the first goat as the faithful bride (goat hair, symbolising the Lord's cloud of "bridal" glory, covered the Tabernacle). Like the glory between the Father and the Son in heaven, a glorious Eve was both the fruit of Adam's obedience, and her future fruitfulness a gift from Father to Son:
F A T H E R  >  B R I D E  < S O N
We see this imaged in the search for and presentation of godly Covenant brides in Genesis. Eliezar and Jacob seek brides for presentation to the Covenant fathers.