Gaudete, gaudete!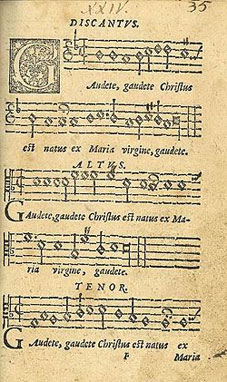 .
Rejoice, rejoice! Christ is born
Of the Virgin Mary — rejoice!
The time of grace has come—
This that we have desired,
Verses of joy
Let us devoutly return.
God has become man,
To the wonderment of Nature,
The world has been renewed
By the reigning Christ.
The closed gate of Ezechiel
Is passed through,
Whence the light is born,
Salvation is found.
Therefore let our gathering
Now sing in brightness
Let it give praise to the Lord:
Greeting to our King.