Weighed And Found Wanting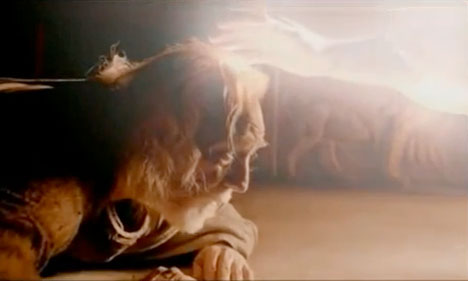 And I looked, and behold, a black horse! And its rider had a pair of scales in his hand. (Revelation 6:5)
 The book of Revelation is a mystery, yet like all good mysteries it is a book made entirely of clues. It is a glimpse through the torn veil of the Temple, that is, the flesh of Jesus, into the heavenlies. The cloud into which He was taken up is opened to John's eyes that he might see the horses and chariots of God (2 Kings 6:17). But John is a prophet who knows the Bible, and like John we will only understand the symbols if we know the Bible. The conversation at God's table is for those who know their Master's mind, who hear His voice as children and thus quit themselves like men. To them, this is indeed a Revelation. To those outside His commission, it remains an enigma, terrible lightning and thunder and the sound of trumpets (Exodus 19:19; 20:18).
This post has been slain and resurrected for inclusion in my 2015 book of essays, Inquietude.
You must be logged in to see the rest of this post.
Join now for a year for $15!