50 Failed Predictions? – #8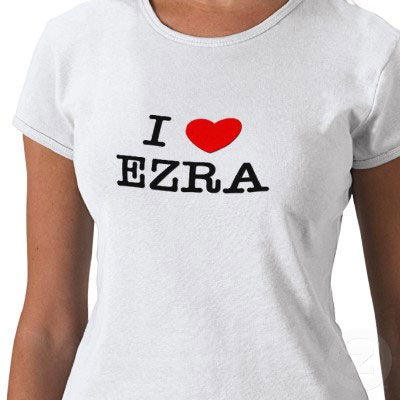 36. Acording to Preterists, all those left in Jerusalem were reckoned unholy. But see Isaiah 4:3-4.
Simple answer: Isaiah 4 refers to the "new Jerusalem" of Ezra and Nehemiah. But I'm going to use this as an opportunity to analyse Isaiah 4 and its context. This stuff blows me away.
Once again, the prophet uses the poetic Creation/Feasts pattern, the Bible matrix. This appears to be cycle 6 of a 7×7 cycle. [1] So each cycle follows the pattern, then all seven cycles together follow the pattern. If that sounds confusing, this diagram should help:

The theme of this one, #6, is the sixth feast, Atonement, the Day of Coverings. Notice it begins with seven women, just as Abraham made peace with Abimelech with seven ewes and the High Priest sprinkled blood in the Most Holy seven times.
Sabbath: And in that day seven women shall take hold of one man, saying, (Step 1 usually begins with someone speaking, the "Word" as Light. The man here is the "Adam", the High Priest. The theme is, after all, the Day of Atonement)

Passover: "We will eat our own food and wear our own apparel; Only let us be called by your name, to take away our reproach." (Exodus and Day 2 [firmament/veil] themes)

Firstfruits: In that day the Branch of the LORD shall be beautiful and glorious; And the fruit of the [Land] shall be excellent and appealing for those of Israel who have escaped. (The Land on Day 3, and the Branch, the Davidic prince, as the firstfruits offering)

Pentecost: And it shall come to pass that [he who is] left in Zion and remains in Jerusalem will be called holy — everyone who is recorded among the living in Jerusalem. When the Lord has washed away the filth of the daughters of Zion, and purged the blood of Jerusalem from her midst, by the spirit of judgment and by the spirit of burning, (The Law given at Pentecost, the fire of the Lampstand, governing lights of Day 4. Also corresponds with the wilderness judgments for 'harlotry' in Numbers. It should be noted that Numbers 5 follows this exact pattern also.)

Trumpets: then the LORD will create above every dwelling place of Mount Zion, and above her assemblies, a cloud and smoke by day and the shining of a flaming fire by night. (Armies, plus Zion is a resurrected Sinai. They correspond chiastically. The reference to smoke and fire is also the Incense Altar)

Atonement: For over all the glory there will be a covering. (Jeremiah's "new [ie. Restoration] Covenant.")

Tabernacles: And there will be a tabernacle for shade in the daytime from the heat, for a place of refuge, and for a shelter from storm and rain.
So, as you can see, even though each step corresponds to a feast, it also refers to the overall Atonement theme of this particular cycle. How brilliant is that?
37. According to Prets, all nations may continue — except Israel (see Jer. 30: 11).
'For I [am] with you,' says the LORD, 'to save you; Though I make a full end of all nations where I have scattered you, Yet I will not make a complete end of you. But I will correct you in justice, And will not let you go altogether unpunished.'
This refers to the Canaanite nations that surrounded Judah. They, and Judah, were submerged under the flood of Babylon, but only Jerusalem reemerged as a new, resurrected, mediatorial "Land" as a priesthood within a greater territory.
38. Idols are still worshipped by 75% of the world's population (Isaiah 2: 18).
"But the idols He shall utterly abolish."
This refers to Israel. Never again did they worship idols, at least until Herod turned his Temple into the "image of the beast." Very cunning. As in the Revelation, "men" most likely refers to the mediatorial "Adams."
39. The kingdoms of this world are not governed by Jesus Christ (Rev. 11: 15).
Yes they are. Psalm 2 was fulfilled at His ascension, and then Jesus gave this exact same authority to His first century (Gentile!) disciples in Revelation 2:26-27:
"And he who overcomes, and keeps My works until the end, to him I will give power over the nations — 'He shall rule them with a rod of iron; They shall be dashed to pieces like the potter's vessels' — as I also have received from My Father."
Jesus will reign until all His enemies are under His feet, which requires enemies yet to be defeated.
40. James, Peter, Andrew, and John were already dead (?) before they got to see the abomination of desolation. See Matt. 24: 9, 15. ("Ye"/"You").
Good point, but the chapter so obviously has a first century context. Does it even remotely look like Jesus is warning people living in some future Judea around some future rebuilt Jewish Temple to flee to the hills? There were still likely disciples alive when this abomination occurred. As mentioned in previous posts, the abomination was something only the Jewish priesthood could do—a Temple sacrilege. [2] It was most likely a massacre of Christians trapped in the beseiged city as a sort of corporate scapegoat. Just as Christ became the "standing lamb" sacrifice (see Chilton on this) as head, so these martyrs became the body, the second part of the ascension offering. [3]