Rise of the Uberbaptist
or Crashing the Caste Party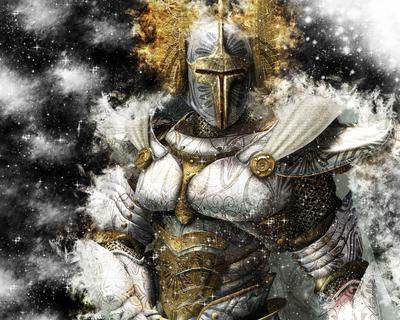 Uri Brito asked me once how I can possibly believe that the church is central, and simultaneously be a baptist. Does being a baptistic fan of Jordan, Leithart and Wilson necessarily involve an element of schizophrenia? You might be interested to know how Federal Vision looks from where I stand. If not, just humour me.
As some hyperpreterists discovered, I'm not interested in the personalities involved in any debate. I'm interested in discussion, without prejudice. And I'm not in paid ministry so I have nothing to lose (mind you I have been hauled over the coals a couple of times by well-meaning ministers anyhow). And it's my blog, so I'll say what I think, and I leave it open for any readers to reply. In fact, I welcome debate. My cards are on the table and you can set them alight if you wish — and if you can.
It seems to me that the FV gents are really onto something. Their "strange" views on baptism and justification come out of the Scriptures, not so much out of the Reformation. Yet, the more I chew it over, the more I agree with them, and the more I can see what a thorn-in-the-foot their thinking is within Presbyterianism.
Concerning baptism, I think the significance they are giving to this rite is entirely Scriptural. (You can find more on my view of baptism if you click this baptism tag.) They want baptism to mark the territory of the Covenant people. Very good. The problem is, they have rediscovered this humongous V8 engine of significance, and tried to squeeze it into the mini minor of paedobaptism. The outcome is naturally a two-tiered Covenant people: those under oath by proxy (through Godparents), and those under oath by their own volition: the Christians and the Christian-ized.
Now, their enemies, also Reformed, understand that this is a problem. If the baptism of an infant has such a significance, it puts an untold amount of pressure on the doctrine of justification. The infant congregant is expected to keep Covenant (i.e. remain faithful to church, repent when they sin, stick with it), and if they don't, they have apostatized. Baptism is likened to circumcision in many, but not all, ways by the FV gents. If you are part of the visible church, then you must be baptized.
I think this FV emphasis on a boundary, and the rite, and Covenant faithfulness is fantastic, and Scriptural. As a baptist, I have learned a great deal about the Bible from their materials, and have a lot more to learn. I might change my mind, but it seems that the entire problem is solved if infant baptism is removed from the equation. It's the evil kid in the classroom, the ringleader, whose removal allows the other kids to take their rightful, respectful places and behave.
Uri said that Jordan says every baptism is an infant baptism. I like that thought. We come to Christ and are babes in the faith. I agree with Jordan that "regeneration" in Scripture is a process. But for all their talk about making the Covenant objective, baptism, unlike circumcision is neither a personal sign (as they accuse baptists of maintaining) nor a familial one. It is a sign that indicates the maturity of the entire New Covenant body over the Old Covenant body. Baptism does not indicate a boundary of flesh. It is a boundary of Spirit, a better Covenant sign for a different kind of Israel – a mature one that is able to judge rightly.
There are no bit-saints in the New Covenant. If you have the Spirit of God, you will persevere. God disciplines His children. Obedience becomes irresistible. That is what I see in Scripture and in my own experience. Baptism does not begins one's life. It begins one's ministry, one's life of spiritual obedience.
The FVers understand the full import of the sign. Perhaps they actually are "poison" to traditional Presbyterianism. But it is a poison to which the FVs themselves are not immune. Their teachings are not at home in their own system. Strangely, their emphases gel perfectly with credobaptism, if not with the individualistic thinking of many baptists themselves.
But the other guys (TRs) understand that the giving of that import to infant baptism causes serious structural problems. At least they recognize it as poison to their system. The problem is not the poison. It is their weak system.
Allow only credobaptism and you can have both the import given to it by Scripture (serving as a priest and elder in the Holy Place and eating at Jesus' table) and a freedom from the collateral damage to the precious Reformational sola fide.
To put this pictorially, the Scripture-sensitive FVs want to give a good shot of liquor to congregants. Full marks. The tradition-retentive TRs realize that giving a full shot of liquor to babies is not on. Full marks. Or to put it another way, one side wants to play table tennis with a football, and the other side realizes this will tear nets and smash paddles. How to resolve this? Play football with this rite, as God commanded.
The solution is to not only understand what baptism signifies, but whom it is actually for, and stop confusing it with Christian parenting.
Pull out the errant thorn, the doctrinal tensions will disappear, and everyone can relax. They just won't be Presbyterians any more. They will be a kind of Christian the world has never seen, a godly hybrid of Presbyterian brain and Baptistic brawn — Uberbaptists who like poison and live on it — and I reckon that would be an incredible development. We just have to be patient and civilized until all this experimentation in the lab is finished.