Homosexuality, Abortion, and Race with John Piper and Douglas Wilson
(Recorded October 2013)
---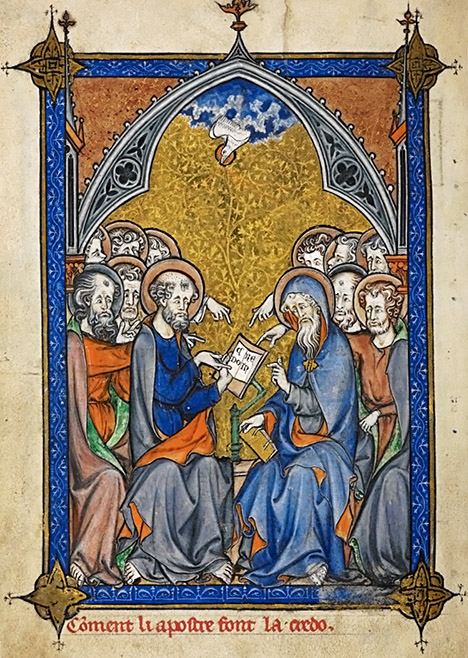 My online friend Tim Nichols has posted an initial batch of theological notes. Not only are they encouraging and inspiring, as far as I can tell I am in agreement with him on all points. Feel free to comment.
---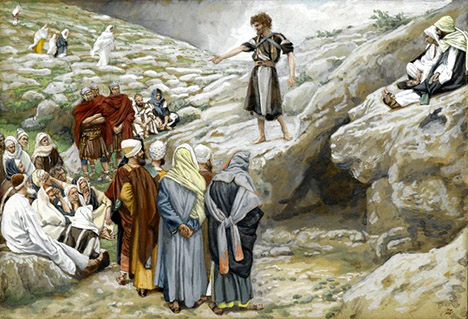 "Behold, The Lamb of God who takes away the sins of the world!"
"Repent and be baptized every one of you in the name of Jesus Christ for the forgiveness of your sins, and you will receive the gift of the Holy Spirit." (Acts 2:38)
James Jordan has observed that Abraham's "calling on the name of the Lord" was in fact evangelical proclamation of his faith. Abraham's witness to the Canaanites was something for which they would be held accountable when Israel returned to claim the land. Chris Wooldridge sees this "vocal allegiance" as the key to understanding the meaning of the washing away of sins in the New Testament. Seen in the context of the last days of the Old Covenant, this was not baptismal regeneration but a public identification by the Jewish worshiper with the final sacrificial lamb (Leviticus 1:1-9).
Chris writes:
---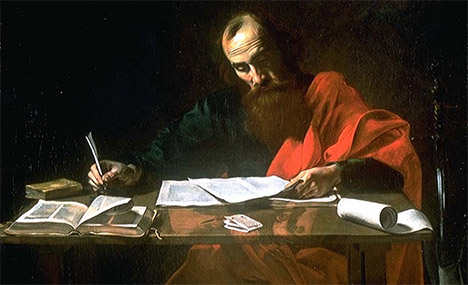 I recommend this article by Pastor Bill Smith.
Christ is absent. Though he is not dead, he did go away, leaving his ministers to care for his bride and "raise up seed" for him. As levirs, they have the right to profit from the inheritance of the heir–the entire church–until the seed/son comes of age.
The church in Corinth was a pastoral nightmare. Factionalism, sexual immorality, incipient syncretism, using the church as a stage for self-promotion, and denial of the final resurrection were just some of the problems.
---
Doug Wilson's Imaginary Covenant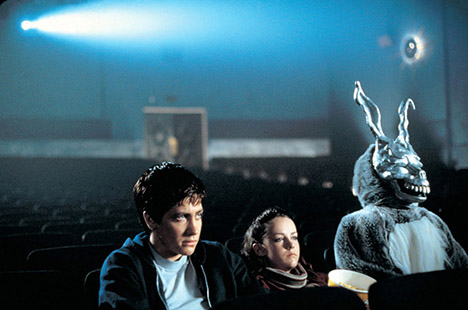 Wilson: Who's Harvey?
Miss Kelly: A white rabbit, six feet tall.
Wilson: Six feet?
Elwood P. Dowd: Six feet three and a half inches. Now let's stick to the facts.
(Harvey, 1950)
It is a pity that this imaginary Covenant-of-obligations cannot be photographed and fingerprinted, let alone identified in the New Testament. Oh wait, it is mentioned in the New Testament. It is called the Law.
The best place to learn about biblical Covenants—what they are, what they look like, and how they operate—is the hallowed halls, past and present, of Reformed Theology. Strangely, this is also the worst place to learn about the New Covenant. It seems somebody did not get the system upgrade.
---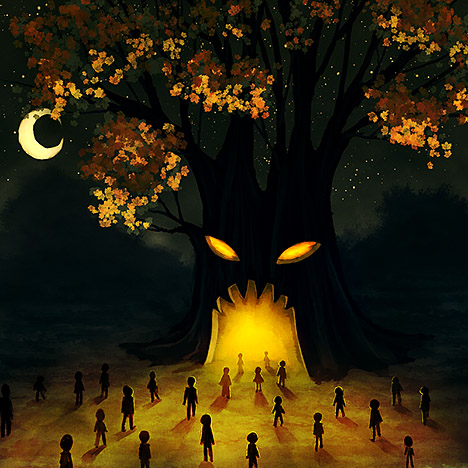 There is a proverb which states that the best place to hide a tree is in a forest. In the case of "relevant" Christianity, the hidden tree is a poisonous one which has to be identified, cut down and incinerated before it bears its bitter fruit.
The sad fact is that so many Christians today, who lack biblical discernment, react with horror at such a cutting response. They stand and stare and ask "Why did you pick that tree to cut down? It looked pretty much like all the others? And it was such a well-meaning tree."
Well, firstly, we picked this one because there's a serpent wrapped around it. Secondly, if you wait till the breeze dies down, you may notice a faint smell of rotting flesh. Thirdly, young church member Fotherington-Thomas just took a bite from its fruit and his body is being dragged into the bushes just over there.
---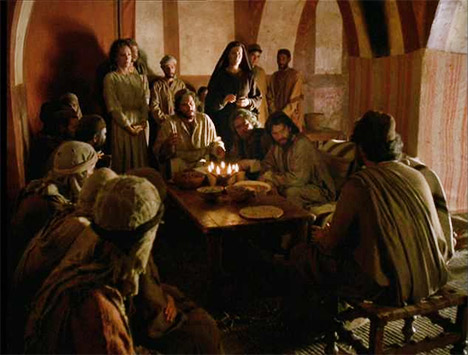 or Sacramental Sorcery and the Seed of Abraham
"O foolish Galatians! Who has bewitched you?"
Having written a (basically word-by-word) commentary on Paul's epistle to the Galatians, one which demonstrates his use of the biblical pattern of maturity at every point and every level, it amazes me how sacramentalists are not aware that their doctrine makes them the modern targets of Paul's ire.
---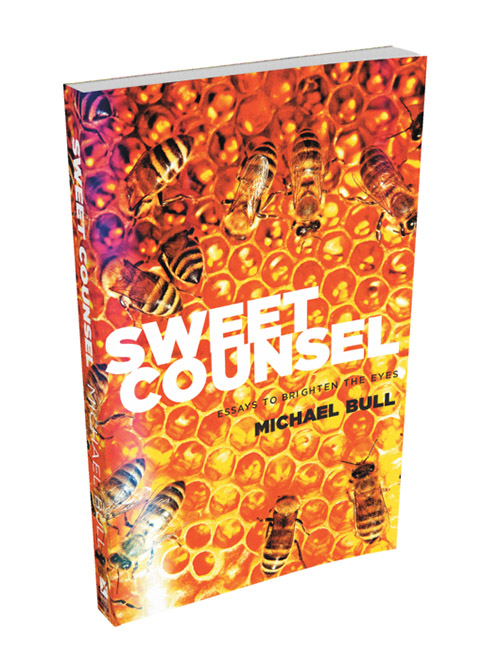 Sweet Counsel: Essays to Brighten the Eyes is now available on amazon. It is a collection of very polished and reworked blog posts along with some new material. Here is the introduction…
BITTERSWEET
"Gracious words are like a honeycomb,
sweetness to the soul and health to the body."
(Proverbs 16:24)
If, in the language of biblical symbols, gold is solid light and oil is liquid light, then honey is liquid gold.
As the golden Ark contained the Ten Words, and the oil of the Lampstand lightened the path of the king, so honey is the Word of God in edible form. In the wilderness, manna tasted like honey wafers. In Canaan, the law of the Lord was even more desirable than its precious honey (Psalm 19:10; 119:103).
---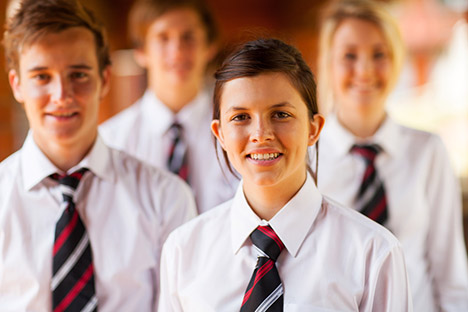 If you are a regular reader, you will have some idea of how I feel about the practice of paedobaptism. But that is only half the story. I have just as much distaste for "baptist" Christianity without a spine. I myself need a Church with a spine, a Church full of grace and light because vows are not only made by baptizands but also understood.
I believe baptists get the "vow" part right, but neglect solid accountability to that vow. Paedobaptists, on the other hand, get the accountability right, but allow the priestly vow to be taken by proxy. This is why I have used the analogy of knighthood to describe New Covenant baptism. Although paedobaptism truncates the New Covenant "boundary," I'm in agreement with my Federal Vision friends on just about everything else.
So, with that understanding, here is a guest post by a reader, Sarah Culbertson, who, like me, has learned a great deal from the Douglas Wilson camp, where the "front end" of the Christian vow is skewed but the "back end" is right on target.
Continue reading
---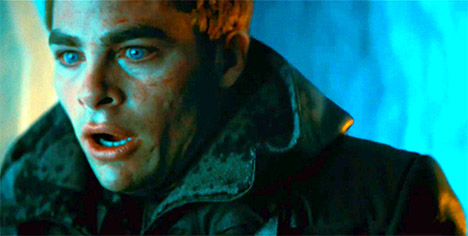 James Kirk learns via Vulcan mind meld that he will never marry.
Now as a concession, not a command, I say this. I wish that all were as I myself am. But each has his own gift from God, one of one kind and one of another. (1 Corinthians 7:6-7)
Reliance upon rules and regulations is a sign of immaturity. There's nothing wrong with them, of course, just as there is nothing wrong with the "gutter guards" used to keep the ten pin bowling ball moving towards the pins for children's parties at the bowling alley. Likewise, there was nothing wrong with creeds, rosary beads or religious paintings in their early days. They were simply mnemonic devices for the illiterate. But, just as it was with the Pharisees in the first century, these lifeless, inflexible "stoicheia" become a problem when they turn into legislation and become mandatory. Failing to tithe one's kitchen herbs leads to certain destruction. The celibacy of certain prominent men in the Bible is part of this discussion. The question is not "Is celibacy holier than marriage?" but why were these spiritual giants, including Jesus, celibate at all?
This post has been slain and resurrected for inclusion in my 2015 book of essays, Inquietude.
---