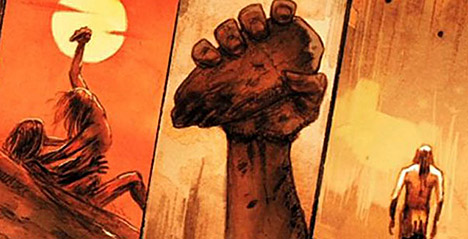 In a Land from which Cainites were being dispossessed, Israel herself would not only judge between the manslayer and the avenger of blood, but provide cities of refuge to the "firstborn" Levites as a gift.
The Avenger of Blood
Like Adam, Cain would not "bear" his sin. But unlike Adam, Cain was rejecting the covering of animal substitutes. As the "offspring" of the serpent (kinghood without priesthood), he only understood law as tyranny. There was no place for mercy (Atonement) because mercy required Covenant confession.