"Wisdom and virtue are not found in mastering desire, but in the maturing of desire."
From Peter Leithart yesterday: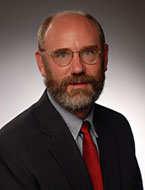 Carey Ellen Walsh (Exquisite Desire
) points to the difference between classical responses to desire and the account of desire in the Song of Songs.  Using Odysseus and the Sirens as an illustration, she notes how this scene reveals the Greek instinct that desire "harbors danger by rendering its victim under its spell."  To counter desire, one needed to exercise rational management and control: "The Greek philosophical tradition placed desire under the care of rationality.  Hence, Odysseus did just what desire calls for; he bested emotion with a reasoned plan.  Under this classical influence, Foucault argues, desire became for the West largely something to manage, dominate, and even defeat."  Sexual desire needed to be controlled, and that control is what makes someone virtuous.