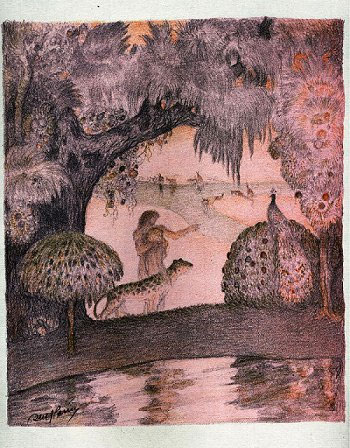 From James B. Jordan's Trees and Thorns: [1]
The water in the ground of the garden is associated with Eve.

What Adam was to guard was the Garden, and preeminently Eve, its mistress. This is precisely what he refused to do. Later in the Bible, new Adams meet their Eves at wells, and defend them there. Eliezar met Rebekah at a well, and brought her home to Isaac (Gen. 24:11ff.). Jacob met Rachel at a well, and unsealed it for her — a sign as it turned out of his coming marriage to her (Gen. 29:10-11). Good Shepherd Moses met Zipporah at a well and defended her against bad shepherds (Ex. 2:16-19).