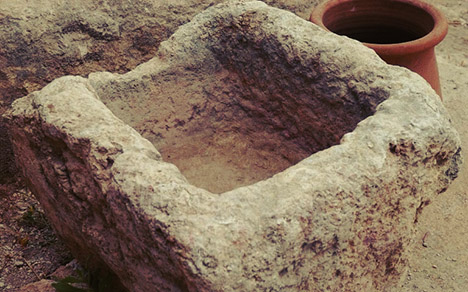 Jesus would be gathered first to the true fathers, then, once enthroned, He would gather the true sons.
In English, the word manger is archaic, preserved for us by the Christmas tradition. In French, the word is still in use, being the infinitive "to eat." As with every detail in the Scriptures, the fact that the One who would give Himself to us in the elements of a meal was placed in a food trough invites contemplation.
This post has been slain and resurrected for inclusion in my 2015 book of essays, Inquietude.