Jesus' New Broom
or Global Warning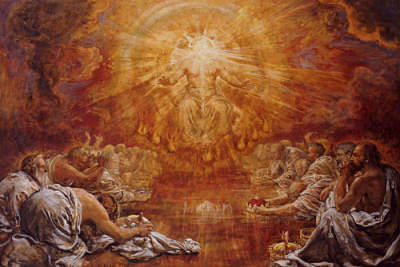 An important tenet of James Jordan's interpretation of the Revelation is that it shows the Old Covenant angelic government vacating the premises and a human government moving in as a new administration – in AD70. This sounds strange to our ears, but I have found that it does play out in many ways, which it should if it is the correct interpretation.
Now, this handover of heavenly government was a gradual process in the first century, but consummated at the marriage feast of the Lamb. But its outworking in history is gradual. Interesting stuff. Here's some thoughts.
You must be logged in to see the rest of this post.
Join now for a year for $15!