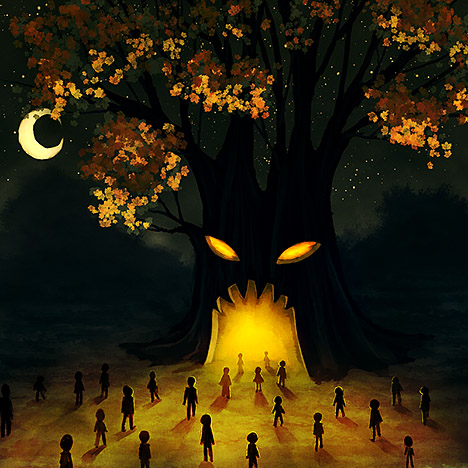 There is a proverb which states that the best place to hide a tree is in a forest. In the case of "relevant" Christianity, the hidden tree is a poisonous one which has to be identified, cut down and incinerated before it bears its bitter fruit.
The sad fact is that so many Christians today, who lack biblical discernment, react with horror at such a cutting response. They stand and stare and ask "Why did you pick that tree to cut down? It looked pretty much like all the others? And it was such a well-meaning tree."
Well, firstly, we picked this one because there's a serpent wrapped around it. Secondly, if you wait till the breeze dies down, you may notice a faint smell of rotting flesh. Thirdly, young church member Fotherington-Thomas just took a bite from its fruit and his body is being dragged into the bushes just over there.