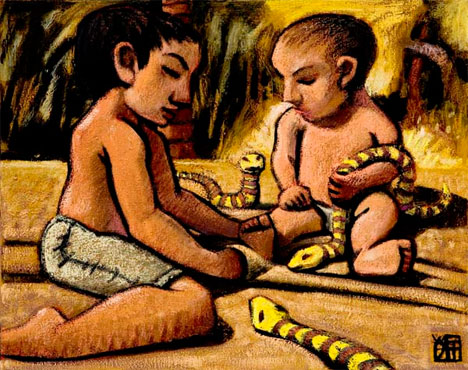 The nursing child shall play over the hole of the cobra,
and the weaned child shall put his hand on the adder's den.
(Isaiah 11:8 )
"The Unknown Gifts"
Reading Matthew 7, I came across Jesus' words concerning the goodness of God as our Father in heaven.
Or which one of you, if his son asks him for bread, will give him a stone? Or if he asks for a fish, will give him a serpent? (Matthew 7:9-10)
At face value, this is simply an exhortation to expect good things from God. The problem is that Jesus uses stones and serpents as examples of bad things, and our Father in heaven has long history of doling out stones and serpents to His children. Since that is the case, how can our Father in heaven possibly be good?