"After the gods of the nations have been dethroned, who will take their place?"
---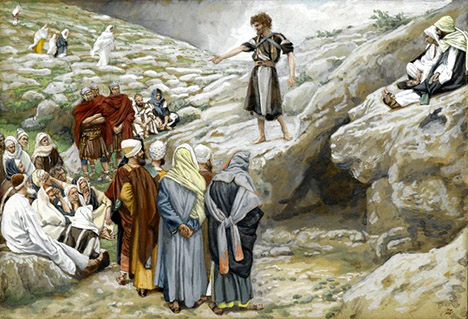 "Behold, The Lamb of God who takes away the sins of the world!"
"Repent and be baptized every one of you in the name of Jesus Christ for the forgiveness of your sins, and you will receive the gift of the Holy Spirit." (Acts 2:38)
James Jordan has observed that Abraham's "calling on the name of the Lord" was in fact evangelical proclamation of his faith. Abraham's witness to the Canaanites was something for which they would be held accountable when Israel returned to claim the land. Chris Wooldridge sees this "vocal allegiance" as the key to understanding the meaning of the washing away of sins in the New Testament. Seen in the context of the last days of the Old Covenant, this was not baptismal regeneration but a public identification by the Jewish worshiper with the final sacrificial lamb (Leviticus 1:1-9).
Chris writes:
---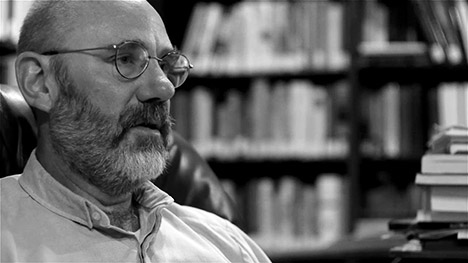 …all of the Old Covenant sacraments, like the flood, were future tense and testified to the destruction of the flesh.
[A report from our London correspondent, Chris Wooldridge:]
A week ago, I attended two conferences delivered by Peter Leithart on the subject of the Sacraments. The first one was aimed at anyone interested; the second was addressed more to ministers and theological students.
---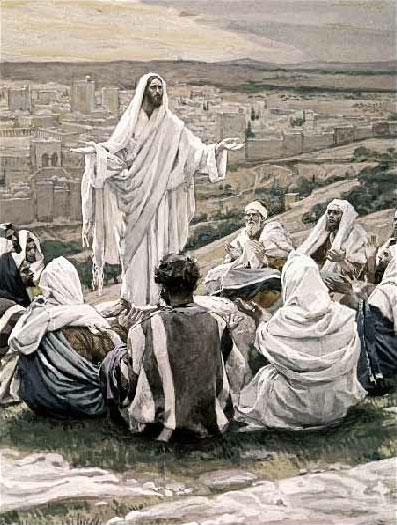 This post is from Chris Wooldridge's blog. His take on the structure of the Lord's prayer is a little different to mine (I have the evil one at the center) but I find it very attractive and interesting. He writes:
Continue reading
---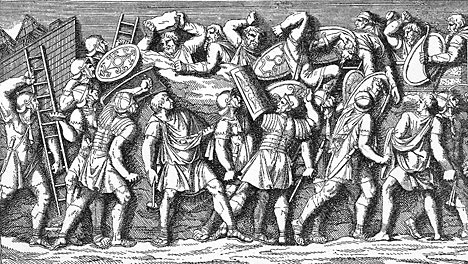 [A guest post by Chris Wooldridge]
"Woe to you, Chorazin! Woe to you, Bethsaida! For if the mighty works done in you had been done in Tyre and Sidon, they would have repented long ago in sackcloth and ashes. But I tell you, it will be more bearable on the day of judgment for Tyre and Sidon than for you. And you, Capernaum, will you be exalted to heaven? You will be brought down to Hades. For if the mighty works done in you had been done in Sodom, it would have remained until this day. But I tell you that it will be more tolerable on the day of judgment for the land of Sodom than for you." (Matthew 11:21-24)
If we are paying careful attention to the historical context of this passage, it should be clear enough that the "day of judgment" referred to was fulfilled in the Jewish war of 66-70 AD. But why then does he seem to bring Tyre and Sidon/Sodom onto the scene in verses 22 and 24? Are we dealing here with a future judgment of the inhabitants of these cities, perhaps one which awaits the second coming of Christ?
---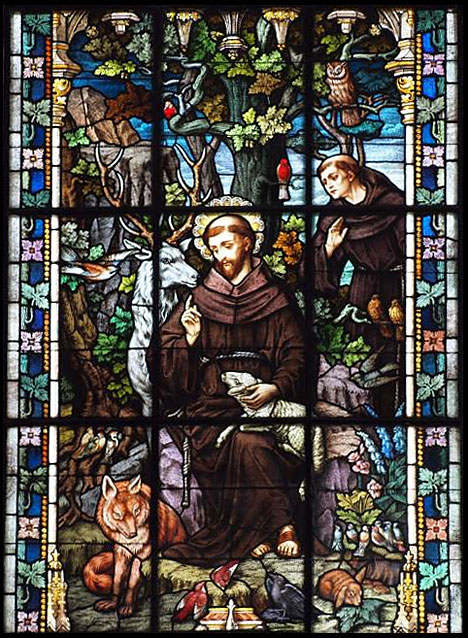 A Guest Post by Chris Wooldridge
Hi Mike,
I've been looking at the usual places in the Old Testament from where Paedobaptism is normally defended and I think I'm leaning fairly solidly in the credobaptist direction now. Here's why:
---