Old Saints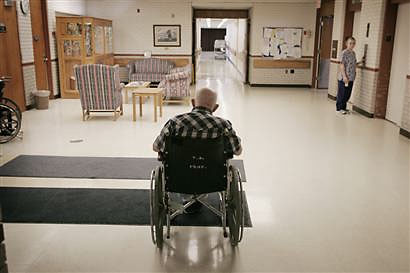 The Master loiters in nursing homes.
Waiting on those who wait for Him,
With those whose grip on life is failing,
Who can do nothing now but pray.
They are elders of the incense altar,
With shining white crowns
And holy robes hard won.
These are the chiefs of sinners.
Despite eyes dimmed by days
They see all from the crystal wall.
With joints inflamed and brittle bones
They "lift" mankind as a cargo for God.

With walking canes and zimmer frames
They crush the evil one under foot.
(How humiliating for the strong man
To be bound by the infirm.)

In the door, on the cusp of forever
They rule the nations with an iron rod.
The world is turned by the bedridden
Who are more in that world than this.
These folks are our burden, but to the Lord,
They are a delight second only to One.
He has tuned them over many years
And finally they are music.