Revivals and Farming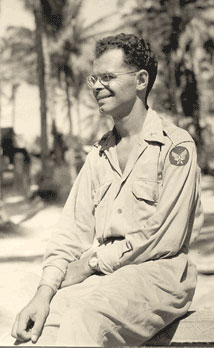 I watched a sermon by J. Edwin Orr from 1976 in which he gave a summary of his brilliant history of revivals. His main point was that revivals all began with unified, cross-denominational prayer. It was a very friendly yet stunning address.
Revivalism cops heat from mainline denominations, and often for good reason. But the societal fruits of the events Orr shared were exactly the kinds of things the proponents of dominion theology crave to see in our time. And they happened over night. What's the deal?
The clue is farming. Many Australians remember Billy Graham's "windfall" in 1959, an event during which many of those who initially tried to prevent the rallies and then heckled them suddenly came to know Christ. But in the 70′s, the results were not as bountiful. What made the difference? A combination of less children in Sunday School and a greater commitment to naturalism in public education.
What dominion theologians get right is long-term planning, planting, watering, discipleship. They are masters of the plod-in-the-sod. What the revivalists get right is harvest time, and they look for and pray for the unusual working of the Spirit.
The dominionists need to differentiate between the true harvest when it comes, and the Satanic counterfeits that always follow–the excesses they rightly fear. The revivalists need to stop pining for harvest, or manufacturing fake ones, and keep about the patient business of preaching and discipleship.
Unified prayer is not a revival "red button" that God waits for us to press. Sure, we should be praying, and unified. But Orr made the point that before the great revivals, when things were in many ways worse than they are now, God moved certain men to pray. He called them into His presence as human channels for what was coming anyway.
Harvest time comes when the Husbandman is ready. He brings the increase. We can neither force His hand nor stop that sickle when He starts swinging it.
Let us not become weary in doing good, for at the proper time we will reap a harvest if we do not give up. Therefore, as we have opportunity, let us do good to all people, especially to those who belong to the family of believers.  Galatians 6:9-10