Picking up the Gauntlet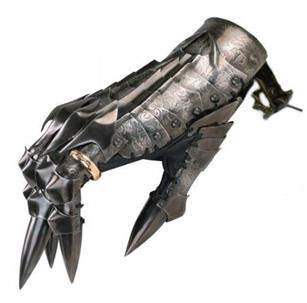 Brian Simmons posted some great points of contention on his anti-Preterist blog last June:
50 Failed Predictions for Fools Who Say Christ Returned in AD70
Brian's a great bloke and a good thinker. He fights the heresy of hyperpreterism, but I reckon he's thrown the baby out with the bathwater. And how could I refuse such a challenge! Who can resist a list?
It might take a month to get through them, but I believe it might be helpful for those who are new to these ideas (like you wonderful people who click through from Matt's blog). It will also provide a window on many Old Testament idioms used in the New, as well as a Bible-based buffer against hyperpreterism (which denies a future resurrection). On top of all that, it will be great fun, and I hope readers will feel welcome to comment.
50FPDZ