Crafty Beast
or Reading Between the Lines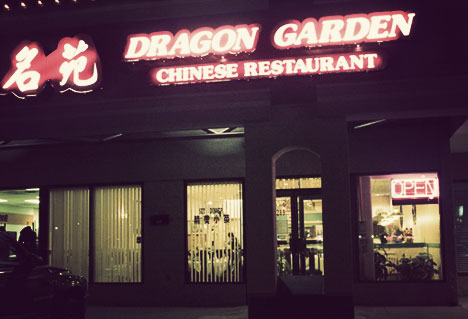 Many, or most, evangelicals, assume that God is into spoonfeeding us. They think that if a biblical type is not explicitly referred to in the text, then it is risky business. Many evangelicals are brilliant thinkers, but most are not lateral thinkers when it comes to literature. Or at least, they are too cautious to think laterally when analysing the Bible, and only read "the letter of the law." They, and their congregations, miss out on 50% of the Scriptures — all the parts written between the lines. The funniest part is that this is exactly the element that makes many children's books, and the most delicious adult dramas, so entertaining. What a bunch of bores. They are like the naive Australians in a Noel Coward play who took every word of the sophisticated Brits at face value. The Bible is far more sophisticated than any other book on your shelf. It is indeed a crafty beast.
Our God expects us to read between the lines, to search things out as New Covenant kings. This is how we grow in wisdom. As we read the Bible, He gives us boundaries, certainly, but He also gives us plenty of room to explore, to notice things (like parallel events) and draw some conclusions. [1]
God didn't tell Adam about the serpent. He expected Adam to grow a brain and do some faith-filled logical thinking based upon the revealed Word. Adam was supposed to "read between the lines" in the light of God's character, and understand that anything withheld from him was for his own good, and only a temporary prohibition until he was ready for it.
Instead, Satan "filled in the gaps" in what God said. He "read between the lines" in a way that slandered God's character. When the Lord's Day came, the legal expectation was for Adam to be standing there, waiting for God, with a bruised heel (a limp?) and his foot on a crushed serpent's head. That was the Government expected of a Sacramental Adam under the authority of God's Word.
The rest of the Bible expands upon the events of Genesis in parallel events. To deny this exists is to be, bluntly, extremely obtuse. Some of these parallels only become clear after many years of familiarity with the Bible. And then we realize how obvious they were the whole time. James B. Jordan writes:
The December 2010 issue of the Journal of the Evangelical Society (53:4) contains an excellent essay by Dane C. Ortlund entitled "'And their Eyes Were Opened, and They Knew': An Inter-canonical Note on Luke 24:31″ (pp. 717-728). Ortlund explores the fact that this phrase in Luke 24 is virtually identical with Genesis 3:7, "and the eyes of both were opened, and they knew."

Ortlund begins by listing at least eighty commentaries and studies that did not catch this allusion at all. he then mentions three recent scholars who do notice the link, but who do little more than suggest some kind of reversal of the fall: Luke Timothy Johnson, N. T. Wright, and Arthur Just.

Ortlund then notices many more parallels. In both Genesis 3 and Luke 24, a "supernatural" being approaches a human pair and begins asking them questions. The humans do not recognize this person for who he/He really is. Then food is offered, a special kind of food in both cases. The food is accepted. When eaten, a profound spiritual effect occurs indicated by the phrase "their eyes were opened and they knew." The human pair is separated from God in the immediate aftermath, with Adam acting to hide from God, and Jesus hiding from Cleopas and his wife.

We can go on. Cleopas and his wife returned to Jerusalem to the disciples, and then the parallels continue: God suddenly appears in the midst of the disciples. In both cases the humans are frightened. God begins to ask questions of Adam and Eve, and Jesus asks questions of the disciples. God reminds Adam and Eve of His word of command to them, and Jesus reminds the disciples of His words. God forces Adam and Eve out of the garden, while Jesus sends His disciples out into the world… [2]
Jordan moves on from here to some really wonderful stuff. But you will have to subscribe. Simply make a donation to Biblical Horizons, provide your postal address, and you are on the list. Subscribe here.
______________________________________________
[1] See Cross-eyed Exegesis.
[2] Excerpt from James B. Jordan, The Better Lucifer, Biblical Horizons No. 217, February 2011.