Solomon's Wives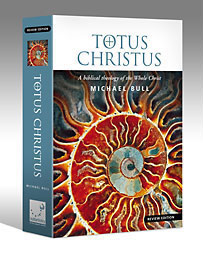 Nebuchadnezzar fought hard against historical Tyre, but was not able to plunder it. Was Ezekiel wrong? Or does Ezekiel's prediction of Tyre's total destruction support the identification of the subject of this prophesy as Judah? It was Judah whose (bronze) pillars were brought down and her foundations made a bare rock. The Lord would instead pay his faithful Babylonian "servant" with the riches of Egypt (29:19-20).
The imagery of Pharaoh's descent to Sheol in chapter 32 has the Exodus in mind. Egypt's armies would be swallowed by Babylon in the way Pharaoh's armies drowned in the Red Sea. All the uncircumcised nations would welcome him to hell, and Egypt is the last army to be drowned and made unable to cross over into the new world the Lord was creating.
Of the imagery reprised in Revelation, the foremost is that of a dragon of the Nile, most likely a crocodile. Pharaoh thought he was secure in the fertility of the river, but the Lord would put hooks in his jaws and throw him into the wilderness. The crocodile would be food for birds and beasts, a Covenant curse. Ezekiel is once again making a veiled insult against the king of Israel, using Pharaoh's behaviour as an object lesson. Israel's mission was to bring the river of life to the nations but she had instead brought them harm. Like the real Egypt, the nations had leaned on Israel as a crutch, and she had only brought them injury. For this, Egypt/Israel would be made desolate, then restored from captivity. But because she had usurped the Lord's throne, she would forever be a vassal kingdom.
As Tyre, Solomon's gold was stolen by foreigners. As Sidon, his oppressive taxation was cut off. And as Egypt, his many wives were taken captive and the horses he had imported from Egypt were finally drowned in the sea. The word of the Lord is sure.