The Rock that Followed Them – 2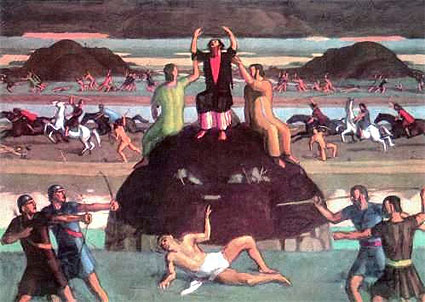 Another quick thought on this difficult passage (previous post). Exodus 17 also follows the Bible matrix, and at this step (Trumpets/Incense), Moses is "enthroned" on a rock, while Hur and Aaron hold up his arms. Moses didn't physically follow Joshua, except with his eyes.
So Moses and the elders are the Incense Altar above the Bronze Altar where the bloodshed is taking place. Paul thus is referring to Christ being "right behind" the doubting Christians, from heaven, as He promised.
Also, in the ministry of Christ, after His resurrection (the same point in the pattern), an angel sat on the rock.