The Wrath of Love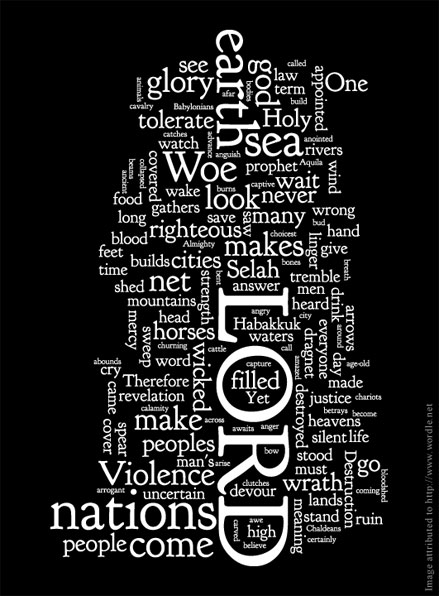 (From The Magnificence of Mercy by Geoffrey Bingham)
'In wrath remember mercy…'
It would seem that Habakkuk had to remind God that in his wrath He should remember mercy towards errant Israel. The covenant revelation of God in Exodus 34:6 was that He was (is) 'slow to anger' (Num. 14:18; Neh. 9:17; Ps. 86:15), especially in regard to Israel. The prophet did not have to remind God, so much as he had to remind himself of the love of God, and to see God's judgment as the wrath of love. If we ask what causes God's actions of mercy, grace, slowness to anger (long-suffering), steadfast love, faithfulness, forgiveness and even refusal to clear the (impenitent, obdurate) guilty—as set out in Exodus 34:6-7—then we must answer that it is His love.
Here we are indebted to St Paul. His passage of Ephesians 2:1-10, and in particular verse 4, tells us that Man, being under wrath, receives mercy, and that God's mercy springs from His love, 'But God who is rich in mercy, out of the great love with which he loved us…' Paul was not saying anything new when he insisted that mercy springs from love to those under wrath and misery. This thinking was clearly present in the Old Testament. In Isaiah 54:8 we saw God's statement, 'In overflowing wrath for a moment I hid my face from you, but with everlasting love I will have compassion on you, says the Lord, your Redeemer'. Doubtless the 'moment' seemed of inordinate length to Israel under wrath, but God's 'everlasting love' reduces it to a mere moment. Likewise the smiting and healing of Egypt is the principle by which His love has wrath, 'And the Lord will smite Egypt, smiting and healing, and they will return to the Lord, and he will heed their supplications and heal them'.
Markus Barth, in his commentary on Ephesians, remarks:
In the Bible the 'wrath' of God, in turn, does not represent the intemperate outburst of an uncontrolled character. It is rather the temperature of God's love, the manifestation of his will and power to resist, to overcome, to burn away all that contradicts his counsels of love.
'The temperature of God's love' is a powerful phrase. In the Old Testament, this temperature is sometimes shown as white-hot when God's holiness is violated, but when wrath has done its work the stage is set for Divine mercy.
__________________________________
Read more [PDF].