He Is Not Here…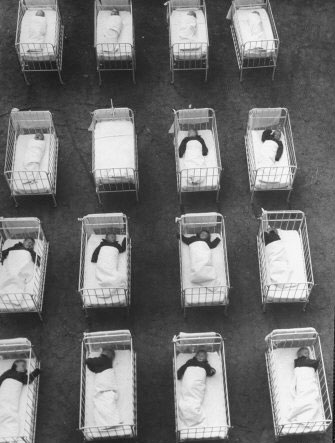 You can find this over at Doug Wilson's blog. I'm reposting it here because I've just spent over an hour responding to Doug R. and John B.'s good objections to comments on Shakin' The Tree, so I've not got time to write anything new. Also, posting it here means I can find it more easily in future! So, at the risk of becoming the anti-paedobaptist/anti-hyperpreterist blog…
Baptism Points Away
Doug writes:
"The meaning of Abraham's circumcision was not, 'Abraham got saved.' Rather, it was, 'Salvation will come to the world!' It is true that Abraham was personally saved, and that he was saved by faith. But he was saved because he believed in the objective promise — that is, in the coming Christ . . . We must always reject the natural tendency to make the covenantal signs into a seal of our own personal righteousness" (To a Thousand Generations, pp. 44-45).
Certainly.
But would a repentant, Spirit-filled, baptized baptist ever mistake his or her baptism for a seal of their personal righteousness? Highly unlikely.
Baptism is like a knighthood. It means you're ready for service with the authority of the king's court and you've got a job to do as a New Covenant priest-king. Circumcision only got Israel as far as the Altar, and that was only the males, who were all Isaacs. It was about physical offspring.
Baptism gets males and females past the Laver into the actual tent, the Holy Place, the inner court, where God's advisors bargain with Him in prayer as Abraham and David did. No place for babies. It is about spiritual offspring, which is why all those who believe can be the children of Abraham. "Offspring" has been set alight and is no longer fleshly. Even an Ethiopian eunuch can serve in the new court, and have such offspring.
I think this is exactly where the problem lies. As I have mentioned before, the New Covenant sign has nothing to do with parenting. Circumcision had everyone crowding around the delivery room, waiting to see what came out of the womb. Was it the Messiah?
Baptism sees Jesus grown up and baptized, and then imparting all of this to us. Then He tells us to go out and bring lost people in as believers. The New Covenant is not so much about a people as it is about a unified army. Baptism is not an initiation. It is a commission.
Infant baptists are still crowding around the womb. This errant doctrine, to some extent, keeps them celebrating in the flesh, like barren Abraham. You can crowd around the womb forever, but Christ has dealt with the flesh. He is not here. He is risen. Baptism moved us from the womb to the tomb. That's where we Baptists crowd around, and the party is much more fun.
Yes, children are a blessing. Christian parenting is a blessing. Children who actually come to faith are even more of a blessing. But the New Covenant has moved way beyond all of that. It allows us to do more than simply maintain the status quo in our physical succession.
Paedobaptism, in that sense, doesn't really point away at all.