The Rock That Is Higher Than I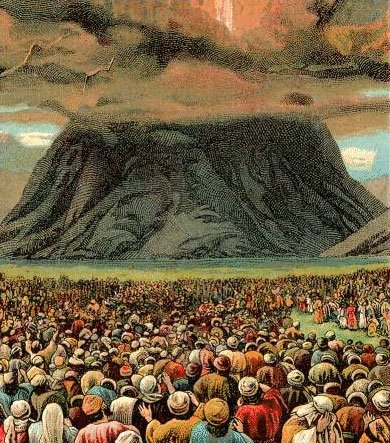 Here's my go at the structure of Psalm 61 (using the Bible Matrix).
TRANSCENDENCE – Initiation
Hear my cry, O God; Attend to my prayer.
(Creation – Genesis – Sabbath)
…..HIERARCHY – Delegation
…..From the end of the [Land] I will cry to You,
…..When my heart is overwhelmed;
…..(Division – Exodus – Passover)
……….ETHICS 1 – Sinai (Covenant Head)
……….Lead me to the rock that is higher than I.
……….(Ascension – Leviticus – Firstfruits)
……………ETHICS 2 – Wilderness (Scorching Fire)
……………For You have been a shelter for me,
……………(Testing – Numbers – Pentecost)
……….ETHICS 3 – Zion/Armies (Covenant Body)
……….A strong tower from the enemy.
……….(Maturity – Deuteronomy – Trumpets)
…..OATH/SANCTIONS – Mediation/Vindication
…..I will abide in Your tabernacle forever;
…..(Conquest – Joshua – Atonement)
SUCCESSION – Representation
I will trust in the shelter of Your wings.
(Glorification – Judges – Booths)
Selah.
For You, O God, have heard my vows;
…..You have given me the heritage of those who fear Your name.
……….You will prolong the king's life, His years as many generations.
……………He shall abide before God forever.
……….Oh, prepare mercy and truth, which may preserve him!
…..So I will sing praise to Your name forever,
That I may daily perform my vows.
The Psalm has two stanzas. This breakdown is supported by the fact that it puts the 'Selah' bang smack in the middle. Selah may simply indicate a pause, but some theorize that it means either "forever" or indicates a "cause-and-effect." The second stanza has a Succession theme, the rest enjoyed for Covenant faithfulness, so it might be an expansion of the "Succession" line of the first stanza. But here it could also be a cause-and-effect: the first stanza is all about death, that is, Covenant suffering in the wilderness for purification. (This Psalm was possibly written by David during his exile under Absalom.) The second is all about life, that is, the resurrection life enjoyed by the man who called upon God. The final stanza is thus a picture of the rest entered into by the faithful, a picture of the future of all the saints, a "Day 7″ that never ends..
Also, the second stanza has chiastic themes. Notice that God's name is "delegated" in line 2 and "vindicated" in line 6.