Educating Jesus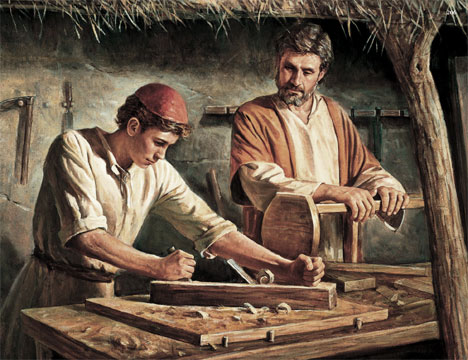 "And, most heartbreaking, most breathtaking of all, is His willingness to actually become the veil, the flesh that was torn away to reveal the "naked" mind of the Father, the unhidden face of His mission for a bride for His Son."
"And the Lord was sorry that he had made man on the earth, and it grieved him to his heart." (Genesis 6:6)
"But concerning that day and hour no one knows, not even the angels of heaven, nor the Son, but the Father only. For as were the days of Noah, so will be the coming of the Son of Man." (Matthew 24:36-37)
The relationship between the Father and the Son is an eternal to-and-fro. It is this primary "chiasm," a "there-and-back-again," a forming and a filling, which gave shape to the Creation Week and every facet of the Word of God and of human life.
This post has been slain and resurrected for inclusion in my 2015 book of essays, Inquietude.
You must be logged in to see the rest of this post.
Join now for a year for $15!