Postmillennial Suffering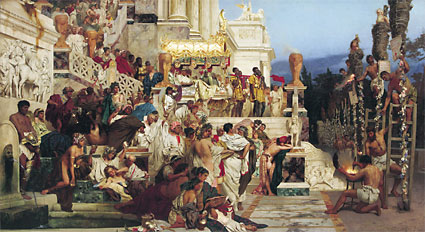 "…since we have so great a cloud of witnesses surrounding us…" (Hebrews 12:1)
NOTE: THIS POST HAS BEEN REMIXED AND INCLUDED IN GOD'S KITCHEN.
To defeat Satan is to expose his lies to the truth – to unmask him. We see lots of unmaskings in the Bible. Many of these use the saints as bait. The true natures of Pharaoh, of Job's accusers, and of Haman and the enemies of God in Esther were all exposed when God's people became weak. A corpse always brings out the dirty birds (Matthew 24:28), the 'Edomite' false brothers waiting to loot a razed Jerusalem.
You must be logged in to see the rest of this post.
Join now for a year for $15!