The Altar of the Abyss – 7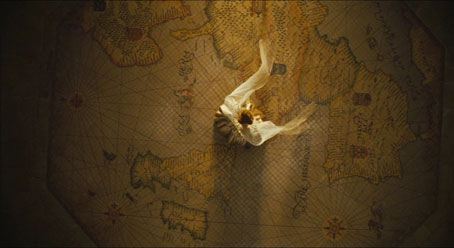 Revelation 20-21:21 as a new Tabernacle
This passage seems to follow the Tabernacle furniture (and the Feasts, but more subtly). It concerns the inauguration of the new heavens and new land, the gospel age as a new creation, beginning with the closing of the heavy lid of the false ark.
Day 1 Throne The Ark of the Abyss – Satan thrown into the pit (cf Zechariah 5)
Day 2 Firmament The Laver of the Abyss – Satan's final rebellion ends in the lake of fire
Day 3 Altar (Land & Sea) The Altar of the Abyss – Land and Sea give up their dead to be judged
Day 4 Lampstand The Lampstand of Heaven – the Holy City (Eve lights) is ready for her Adam light
Day 5 Altar (Incense) The Altar of Heaven – True and false Eve armies are separated
Day 6 Firmament The Laver of Heaven – the Old Covenant crystal sea is replaced with a crystal city
Day 7 Throne The Ark of Heaven – the bridal city is described as pure gold, the Shekinah
Greater Eve, the virgin bride, is enthroned over the nations, a human government in heaven.
This pattern reflects the testing of Adam in the garden. Jesus deals here with Adam's usurper and rescues Eve from the serpent by filling her with the light of the Law. She becomes a "fulfilled Ark" as the pattern is measured out across the world.
The remainder of Revelation begins a new pattern, but it ends halfway through at the same test Adam faced – the Tree of Life.
__________________
The image above is from Elizabeth – the Golden Age, which contains some truly awesome 'warrior bride' iconography. TAOTA