There is only One God-parent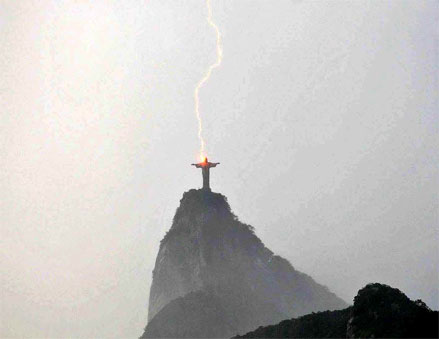 "Moreover, brethren, I do not want you to be unaware that all our fathers were under the cloud, all passed through the sea, all were baptized into Moses in the cloud and in the sea…" (1 Corinthians 10:1-2)
All Israel was baptized through the sea, including the infants. But Christians who practice infant baptism confuse the corporate picture with the personal.
After all, not all individual members of the nation of Israel were circumcised as individuals, but as a national "body" they were. As a nation, they were sanctified by the shedding of blood. As a nation, they pictured the coming Christ.
Israelite females could not be circumcised because the Covenant head is male. They could not picture personally what Israel pictured as a whole.
Just so, the greater maturity of the Church as a body, which is indeed a new baptized nation, is reflected in the personal baptism of those who respond to the Christ who came.
Infants cannot be baptized because they cannot respond, i.e. they cannot picture as individuals the more mature, more glorious state of the New Covenant body, the warrior Bride.
"Therefore let all the house of Israel know assuredly that God has made this Jesus, whom you crucified, both Lord and Christ." Now when they heard this, they were cut to the heart, and said to Peter and the rest of the apostles, "Men and brethren, what shall we do?" Then Peter said to them, "Repent, and let every one of you be baptized in the name of Jesus Christ for the remission of sins; and you shall receive the gift of the Holy Spirit. "For the promise is to you and to your children, and to all who are afar off, as many as the Lord our God will call." (Acts 2:36-39)
The promise was for their children, but we never see this enacted in Scripture by any individual infant's baptism.
Circumcision was by proxy — the God-parent. Circumcision was the responsibility of the Father, and it pleased Him to bruise His Son (Isaiah 53:10). It was a rite that pictured the Father/Son act of Calvary. After the Ascension, it became obsolete.
But there is no baptism by proxy. The Bride responds to the Bridegroom's call, (notice the word "call" in the passage from Acts) and witnesses to her salvation in song. Baptism is not a rite that pictures Father/Son initiative but the Spirit-response. Notice the order of events: "Cut to the heart" (blood); repentance (mortification); baptism (water); Spirit (resurrection). Peter's words brought forth a response.
FACT: The only God-parent in the New Covenant is God the Father. And the only proxy is God the Son.