Angels in the Gate – Part 1
or The Architectural Significance of Lot's Daughters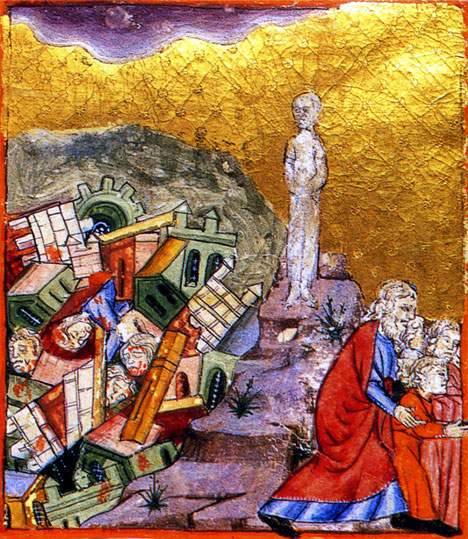 "His eyes [were] like a flame of fire …
[and] out of His mouth went a sharp two-edged sword"
(Revelation 1:14-16)
"I will set My face against you,
and you shall be defeated by your enemies."
(Leviticus 26:17)
The Tabernacle layout to the Bible narratives is like the Globe Theatre to Shakespeare. [1] If we understand the correspondences we can get the "architectural" relationships worked out. The same blueprint appears again and again, and it explains the motivation of "righteous Lot" in the offering of his daughters to the men of Sodom.
You must be logged in to see the rest of this post.
Join now for a year for $15!
______________________________
[1] See Jesus in the Theatre of God.
[2] See The Significance of Adah and Zillah.
[3] See Better Angels.
[4] The difference between those leave their old life behind and those who don't is the ability to see, to judge, sin rightly in themselves. The Spirit of God is the perseverance of the saints.