Galatians – 6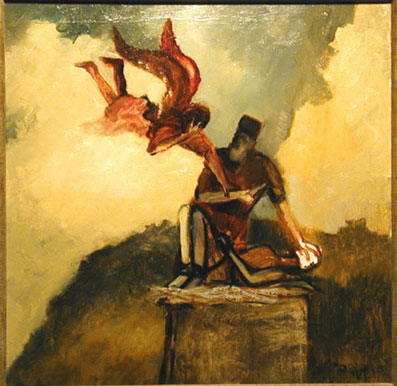 "Show Us the Father And We Will Be Satisfied" (John 14:8)
This is the third cycle within the "Numbers" or Ethics section of Galatians. Paul is contrasting the external Ethics of the Law (requiring the perfect obedience of Man) with the internal Ethics of the Spirit (resulting from trust in the perfect obedience of Christ). But there is something deeper here which, it seems to me, is often overlooked.
The first thing to note is that, unless we take into account the "Covenant literary" structure of Paul's writing, we are not going to entirely understand the reason for everything he includes in his argument. This is not simply a bunch of facts presented to the Galatians to set them straight, nor even a bunch of facts presented in a linear, set-by-step argument. Every cycle is truth arranged in the same shape as the very process by which God justifies the ungodly, and it is occurring at multiple levels. To pull a verse out of this "Covenant process" and use it as a proof text is like attempting to pull the three eggs out of the cake you baked.
This post has been refined by fire and included in a new book, The Shape of Galatians.
You must be logged in to see the rest of this post.
Join now for a year for $15!