Galatians – 9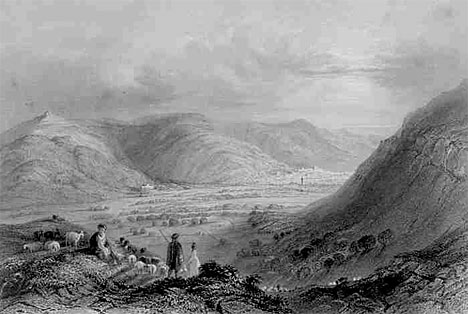 Paul's Deuteronomy
That day Moses charged the people, saying, "When you have crossed over the Jordan, these shall stand on Mount Gerizim to bless the people: Simeon, Levi, Judah, Issachar, Joseph, and Benjamin. And these shall stand on Mount Ebal for the curse: Reuben, Gad, Asher, Zebulun, Dan, and Naphtali. (Deuteronomy 27:11-13)
Paul now moves into the Deuteronomy section of his epistle to the Galatians, and it becomes clear that, structurally-speaking, Galatians gets no further than Moses. The epistle is fivefold in nature, a recapitulation of the Torah, and thus it ends on the wilderness side of the Jordan. Like Moses, Paul will not live to see the new order, except from afar.

This post has been refined by fire and included in a new book, The Shape of Galatians.
You must be logged in to see the rest of this post.
Join now for a year for $15!