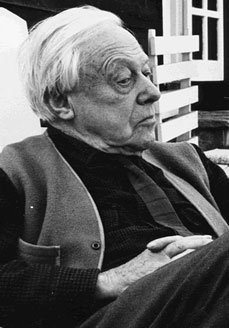 "If the creed is not considered dangerous, divine worship is emasculated."
A creed is either worthless or worth everything we have. Here's a classic quote from an essay by Eugen Rosenstock-Huessy entitled "The Peace of the Pirates" in Planetary Service (1978).
I have had the honor to have been considered a public danger more than once in my life. The first time was in 1912 when I wrote, "Language is wiser than the person who speaks it." My thesis almost foundered on this disturbing reality of the Holy Spirit which I had perceived. Balaam's ass was considered unscientific!