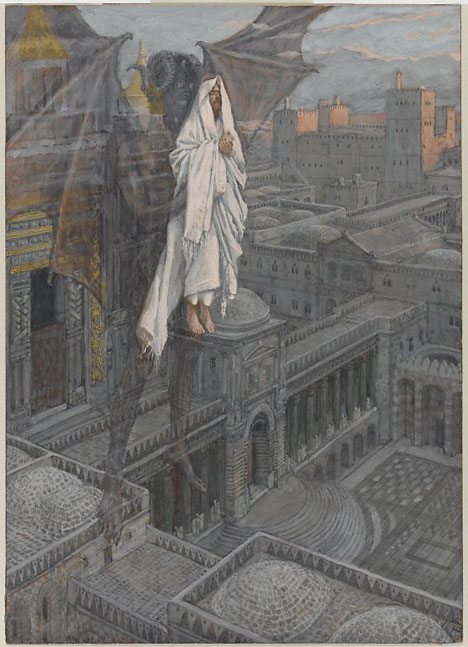 Stephen Henderson posted this quote from Doug Jones' In Defense of Wind Grasping:
Continue reading
---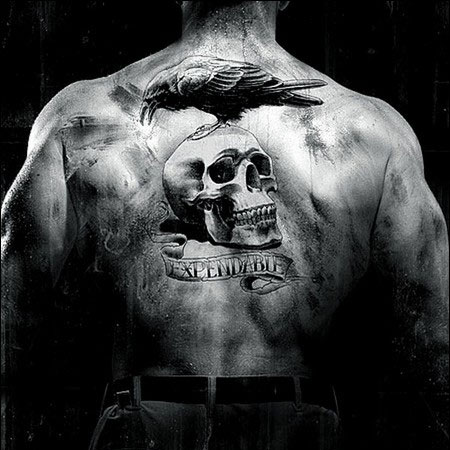 or Calling Security
NOTE: THIS POST HAS BEEN REMIXED AND INCLUDED IN GOD'S KITCHEN.
Years ago, I remember a preacher listing for his audience all the sins that will make you prematurely old. I figured the second part of his sermon to us would be a list of all the benefits of Christian living that keep you young. Well, they are obvious. Don't tick the boxes in list one. Very wisely, that's not what he gave us. He listed all the things the Lord expects of us, things that also make us prematurely old. His point was, grow old doing good, not evil.
---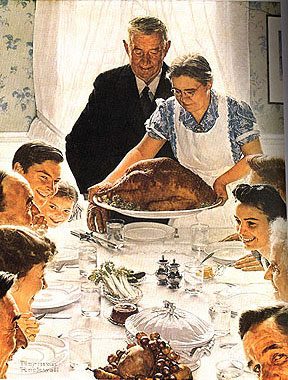 A gripping sermon from Doug Jones in 2007. He contrasts unitarian and trinitarian worldviews.
---
or Life in a Trinitarian Universe
Doug Jones writes:
---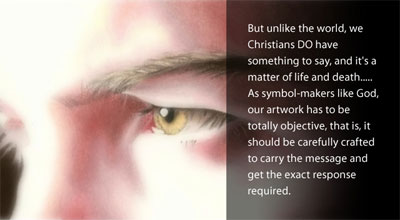 Whether you know it or not, as you flip through a magazine, or peruse a Christian bookstore, the big question on loop in your mind is "What's in it for me?" In a culture where an advertiser or publisher has only seconds to grab your attention, there has to be a visual hook. Magazine articles hit us with one big photo, knowing that if they sell us with that, we'll read the fine print. A book, right down to its spine, has to say "Pick me because…" For the world's Vanity Fair hucksters, the aim is to wave a stunning flag at all costs. It doesn't even have to be for the right country. Anything goes as long as they draw a crowd.
---
"We are not born desiring truth, but rather milk. Truth is not found primarily through the reflections of trained philosophers and scientists. It is found primarily through faithful mothers diligently spanking bottoms. We are designed and created by God to grow up into truth. The idea that we could ever dispassionately approach the search for truth with a detached Cartesian spirit is an idea which dies hard. We must learn our theology and worldview from the high chair, and, more than this, we must learn that this is how we are supposed to learn them."
Angels In The Architecture, by Doug Wilson and Doug Jones, p. 188-189.
---
"Blessed are ye that weep now: for ye shall laugh" (Luke 6:21b).
The truth of the gospel leads inexorably to laughter. Those who want to glower as they cling to truth want something that can never be. Whatever it is they have in their hands, it must not be the truth, unless it is just a fragment of it. The dour Calvinist, the cranky sabbatarian, and the pious self-loather are all textbook head cases. We see them in Scripture, we see them in our literature, and sometimes we see them out on their front porch on sabbath afternoons, glaring at the bicyclists. Are they speaking the truth? Well … are they laughing for joy?
Whenever the truth is presented to us, we have to recognise the various devices we have for avoiding it. The libertine is not hard to understsand. Any given truth may be overtly rejected in the flesh. But we too often forget that it may also be accepted and praised in the flesh. Thus the pharisaical mind is innoculated to truth — he has received just enough of the truth to keep him from getting a case of the real thing.
- Douglas Jones, Douglas Wilson, Angels In The Architecture, p. 72-73.
---
"We so often lead lives forgetful of the fact that our God is very shocking. Amidst all our fragile piety and devouring busyness, we have a Lord who steps in and commands us such things as, "Thou shalt bestow that money for whatsoever thy soul lusteth after, for oxen, or for sheep, or for wine, or for strong drink, or for whatsoever they soul desireth: and thou shalt eat there before the Lord thy God, and thou shalt rejoice, thou and thine household" (Deut. 14:26). Such unthriftiness. Such waste. Such gluttony. Such winebibbing. Such is a command of our holy God.

For some reason foreign to our modern ears, God tells us that celebration is central to pleasing Him; it is central to leading a good life. Modern American life has no time for serious celebrations as did life in centuries past. We've got work to do; projects and deadlines press us. And yet for all our industrial-strength pragmatism, few if any truly important things get accomplished. We have forgotten that celebration isn't just an option; it's a call to full Christian living.

Celebration is worshipping God with our bodies, with the material creation He has set up around us. Celebrating–whether in feasts, ceremonies, holidays, formal worship, or lovemaking–are all part of obeying God's command to "love the Lord thy God with all thine heart"… God's redemption and creation ought to keep us in a perpetual state of thanks which bursts out in celebration at every opportunity."
- Douglas Jones, Douglas Wilson, Angels In The Architecture, p. 80.
---
Before Jesus ascended into heaven, He assigned an apparently overwhelming task to His disciples (Matt. 28:18-20). Like many familiar words, these often just float by us. We think we understand them simply because we are accustomed to them.

But an understanding of this passage must always be at the centre of any thought of a distinctively Christian culture — not because our Lord's words are primarily concerned with politics, but because they are not.Following the Lord's authority, one of the distinctives of Christian cultural understanding is that it is also minimally concerned with politics. The restoration of the nations is not, in any important sense, a political process. Rather, the process is one of baptism and catechism. The means given for the conversion of the heathen were the waters of baptism and the words of instruction. When the lessons have been learned, there will of course be some political consequences. But they will be minimal for the simple reason that the state itself, in a nation that has come to repentance, will also be minimal. For the Christian, the political realm is a creature to be redeemed, sinful like the rest of us and with a long way to go before it retires to more biblical proportions.
- Douglas Jones, Douglas Wilson, Angels In The Architecture, p. 201-202
---