The End is Not Yet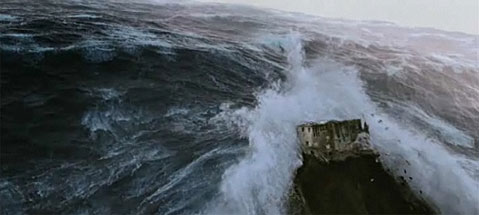 On the AV forum, full-pret Dave asks a good question:
"Since your view distinguishes between the parousia of AD70 and a future return of Christ at 'the end', when Christ and the apostles taught about the 'Second Coming' (yet to occur), what did they call that event?"
I follow the full-preterist interpretation of passages that are very obviously imminent. As Travis Finley recently pointed out on the BH list, both 1 Thessalonians 5 and Matthew 24 refer to the first century parousia as Jesus coming like a thief. The "thief" references in Revelation also refer to this first century event. What's the solution?
"The end" the apostles looked forward to was the end of the Old Covenant. It was the first resurrection.
"The end" we now look forward to is the end of the New Covenant. It will be the second resurrection.
AD30 to AD70 was the overlap between the two Covenants. It was a bridge for the faithful of the Old to enter the New. The Lord always establishes a new house before He destroys the old (Joseph/Jacob, David/Saul, Temple/Tabernacle, Daniel/Zedekiah).
Simple.
___________________________________________
See The First Resurrection, The Second Death, Three Resurrections – 1, Three Resurrections – 2, Three Resurrections – 3, Three Resurrections – 4, Jesus' New Broom, Big Government and Trinitarian Judgments. Feel free to post any questions or objections in comments. I'm up for it if you are.