The Significance of Adah and Zillah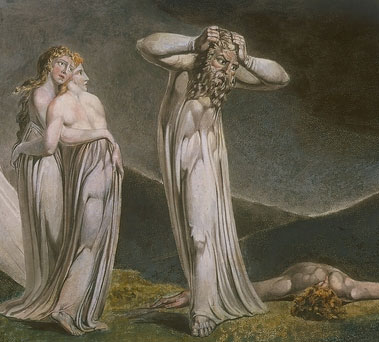 "Peter came to Him and said, 'Lord, how often shall my brother sin against me, and I forgive him? Up to seven times?' Jesus said to him, 'I do not say to you, up to seven times, but up to seventy times seven.'" (Matthew 18:21-22)
Genesis 4 seems to contain two "feast" cycles. Near the end of the first, at "Atonement", the Lord set a mark upon Cain to protect him from vengeance. As on the Day of Covering after Adam's sin in Eden, the full weight of the law was withheld. Cain complained that his "liability" was greater than he could bear. Cain was covered but he still went from the presence of the Lord, as the goat which carried the sins into the wilderness. It seems Cain despised mercy.
Just as the Lord and the Land were two witnesses against his crime, he now fled from the face of the Lord and the face of the Land. Only the High Priest could face God, standing in the Veil, the firmament between heaven and earth. Abel was the true facebread, the authorised priest. [1]
You must be logged in to see the rest of this post.
Join now for a year for $15!