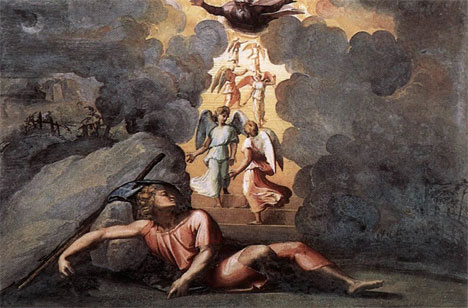 An excerpt from Bible Matrix III:
Just as Esau was the line of Cain rolled into one, so Jacob was a true son of God. In fact, being blameless as Noah was, the Lord granted him a vision of the true Gate of God, a tower reaching to heaven.
In Bible Matrix, we mentioned the significance of Jacob's "ziggurat" vision as it relates to the mountain of God. [1] Jacob was laid out on the ground like Adam. His slumber brings a "Bridal" vision.