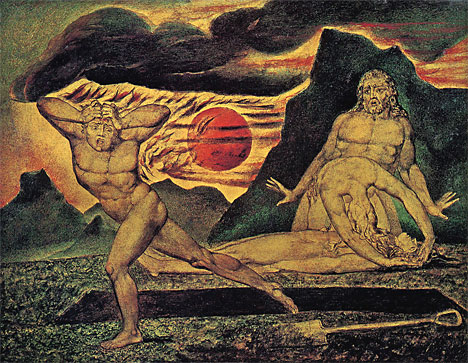 Douglas Wilson writes:
"What is the meaning of "one is taken and the other left'? This is commonly thought to refer to the rapture — one taken up into heaven, and the other left on earth to kick himself for not praying the sinner's prayer when he had a chance. On the bright side, there will be a lot of free, unmanned cars available" (Heaven Misplaced, p. 104).
Matthew 24 is a prediction of the Covenant curses falling upon Judah for the last time. One being taken and the other left has to do with displacement. Titus enslaved the best Jews and took them in ships to Egypt.
"And the Lord will take you back to Egypt in ships, by the way of which I said to you, 'You shall never see it again.' And there you shall be offered for sale to your enemies as male and female slaves, but no one will buy you." (Deuteronomy 28:68)
It's one thing to get the historical fulfilment correct, but there's a whole lot more going on here. In His speech, as the fulfilment of Israel, Jesus is working through the Bible Matrix, a combination of the Creation week, the weekly and annual Feasts, and the process of Dominion. This means that He is using examples of all the previous historical Covenant structures to make His point. The Covenant cycle has snowballed through history and picked up a lot of events on its way.