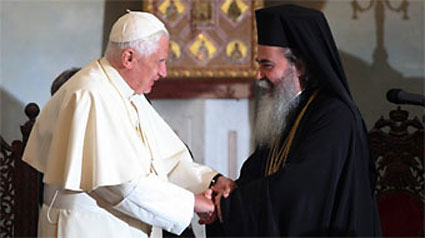 Michael Jensen had a great column published on ABC Unleashed, critical of the religious programme Compass:
Imagine No Religion

If you ever tune in to the ABC's flagship religious affairs programme Compass after the bonnet drama of a Sunday night, then you could be forgiven for thinking that the group of people labelled 'the religious' are those who wear funny hats.

As the opening title sequence of the show scrolls by, viewers are treated to a veritable facebook of curious millinery – along with some impressive facial hair.

To the average ABC viewer, watching as they iron their work clothes, the message is clear: these people are not 'us'. They are definitely 'the other': a group or groups of people to be observed, categorised, wondered at – and sometimes even frightened of. 

But is there such a category as the 'religious'? Does 'religion' even exist?