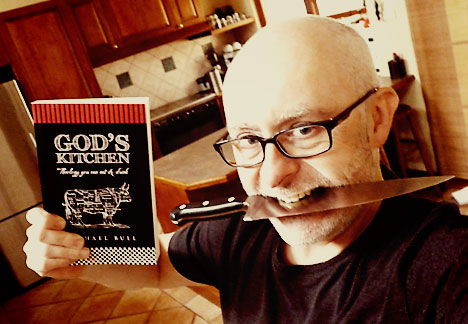 Chris Wermeskerch gives God's Kitchen a 5 star review on amazon.com
Continue reading
---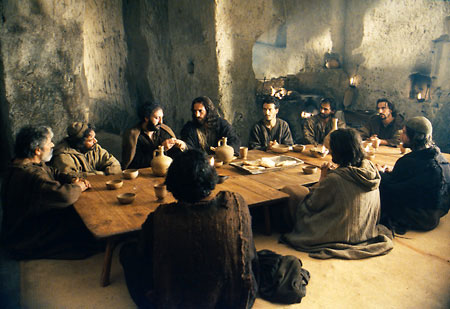 "The Lord's Table is for dangerous people."
If you are going to baptize infants, it makes sense that you would also allow them to take Communion. Baptism brings one into the priesthood (through the Laver) to the court of God, and Communion is fellowship in the priestly kingdom. To unite the two is consistent—as consistent as the two pillars flanking the threshold of Solomon's Temple.
---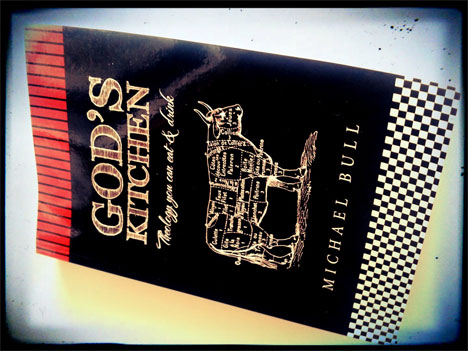 [A helpful review (of sorts) of God's Kitchen by Dave Bish.]
I've been reading Michael Bull's book God's Kitchen since a kind brother bought it for me recently.
---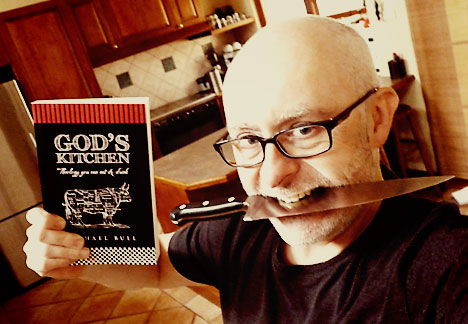 "Meat is murder. Tasty, tasty murder."
Finally received my hard copy of God's Kitchen: Theology You Can Eat & Drink.
"The Old Testament is a violent, bloody book, but the more we modern Christians neglect it, the more our gospel loses its teeth. This little book will call you out, cut you up, lift you up, and set you on fire. It begins where all spiritual meat does: not at the dinner table, not in the kitchen, nor even at the market. It begins in the abattoir. The God of the Old Testament is a butcher only because the Christ of the New Testament is a chef."
Here's what's on the menu:
---