.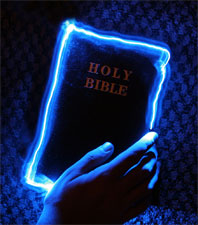 Spotted by Burke Shade:
Does the Bible Matter In the 21st Century? by Vishal Mangalwadi
"The West became great because biblical monogamy harnessed sexual energy to build strong families, women, children, and men."
"In his quest to change oppressive regimes in Afghanistan and Iraq, President George W. Bush argued, 'Everyone desires freedom.' True. Everyone also desires a happy marriage: can everyone therefore have one?