So often the book of Revelation is treated like a prize in an Indiana Jones story…
---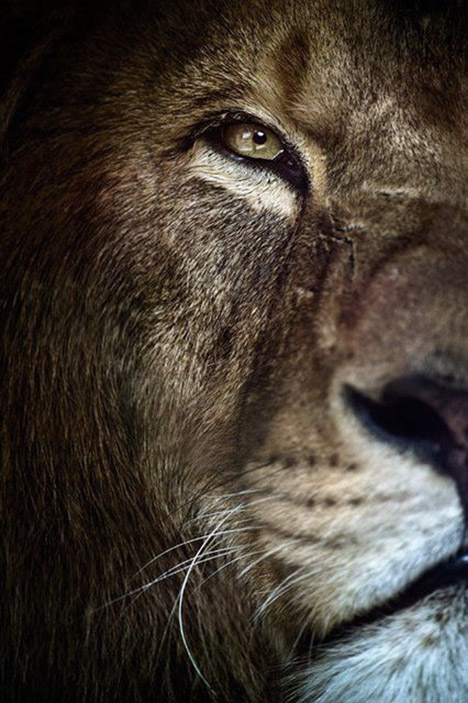 "I want to be like Doug Wilson when I grow up. My aim is to go full-Wilson in life. But to get there I must not go all-in Wilsonian…"
---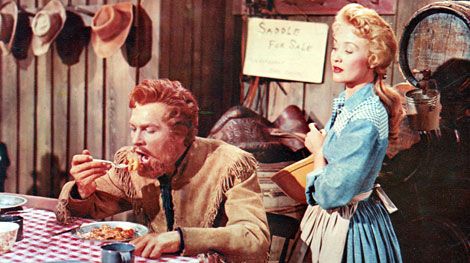 Anyone who has seen the film or the play Seven Brides for Seven Brothers knows that it is about seven wild backwoods men who become civilized through the process of learning to interact with women. But what makes it fascinating, and very biblical, is that it isn't just about seven brothers marrying seven women.
A guest post by Steven Opp
---
Biblical Images in Interstellar
"The end of earth will not be the end of us."
"Man was never meant to be a god, but he is forever trying to deify himself."
— Martyn Lloyd-Jones

"He who sits in the heavens laughs; the Lord holds them in derision."
(Psalm 2:4)
As much as the dusty old Bible
makes moderns cough and choke,
it is still the air we take with us
to breathe between the stars.
Introduction
Few novels or movies manage to successfully capture the imagination of our entire culture. When they do, it is often because they not only present us with engaging characters and a gripping plot, but also a coherent worldview. And in most of these, if not all, to varying degrees that worldview is the biblical one. A culture founded upon the Bible is forever bound to tell the old story. Once we are exposed to the truth, there is no going back. Once we reject the truth, there is no going forwards, either.
This post has been slain and resurrected for inclusion in my 2015 book of essays, Inquietude.
---
or What Are You Looking At?
by Steven Opp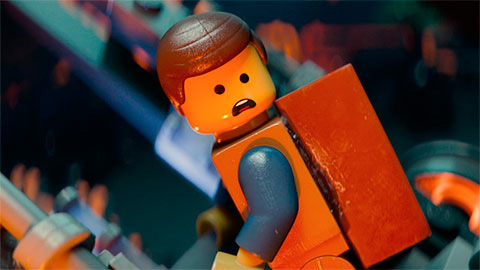 I feel their eyes all over me
It's lookin' like conspiracy
I'm outta friends that I can trust
Maybe they're onto us!
- Needtobreathe: "Maybe They're Onto Us"
Everybody knows what the word "paranoid" means. It's when somebody is irrationally afraid of something. People who are paranoid are always on the lookout for what might jump out and get them. Comedian Richard Lewis understands this: "Even at home, on my stationary exercise bike, I have a rearview mirror."
---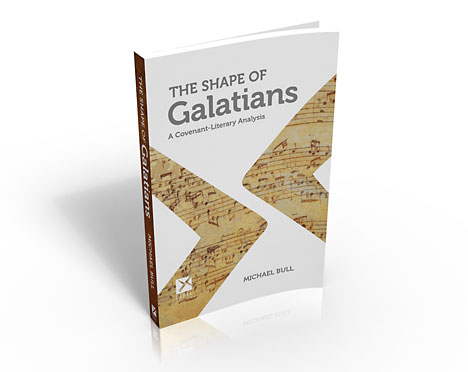 The book is currently with the editor for a polish and will be available soon. Here's a unique review from Steven Opp, who is actually quoted in the book, but don't let his bias deter you. I still reckon the literary "riffs" are the Apostle Paul's, not mine, so imagine it's Paul up there on stage with a "drumitar" and a heart full of jazz.
Several years ago I went with my brother Ryan to see Béla Fleck and the Flecktones in concert. They are an instrumental fusion band consisting of a banjo, sax, bass, and "drumitar" (if you don't know what a drumitar is, go on youtube and find out!) As we waited for the curtains to open, I asked Ryan if he knew what songs they'd be playing. He said they would do some of their hits but that it would probably morph into a jam session. But not just any jam session. We would witness some of the world's best jazz and bluegrass artists come together and just have some fun. "The truth is," he said,"we're basically going to watch four really talented guys get on stage and play with their toys for a couple hours." As the night unfolded, I realized he was right. And it was a great concert!
---
Shedding Blood in the Dark: The Liturgical Shape of Skyfall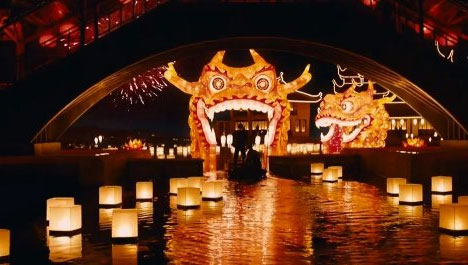 [This post contains detailed spoilers.]
James Bond: Everybody needs a hobby.
Silva: So, what's yours?
James Bond: Resurrection.
In the late 60s and early 70s, the structures of traditional Western storytelling were deliberately omitted from "thinking" films. Bleak narratives reflected the randomness of life without faith. Movies were becoming formless and void.
---
Red Blood, Blue Blood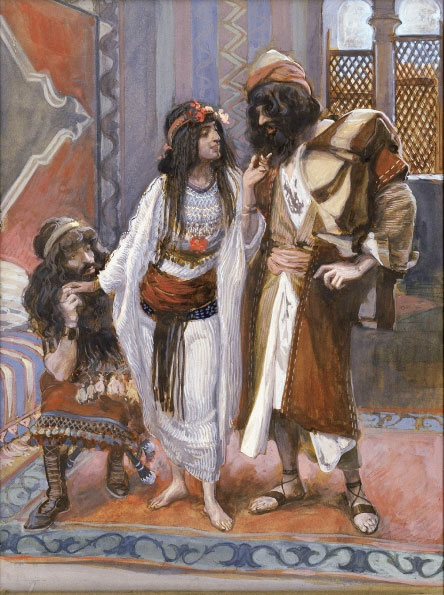 Behold, when we come to the land, you shall bind this line of scarlet thread in the window from which you let us down… Joshua 2:18
Each Israelite was to wear blue tassels on the four corners of his robe. The tassel was a blue cord that unraveled into threads, a "one" that became many. Using the "systematic typology" of the Bible Matrix, we can see that these four blue tassels correspond to the four rivers the flowed down from the spring under the Garden of Eden. [1]
So, what's the deal with the "red cord" that Rahab was commanded to display in her window in Jericho? Firstly, the Hebrew word isn't the same word as the "cord" in Numbers 15.
---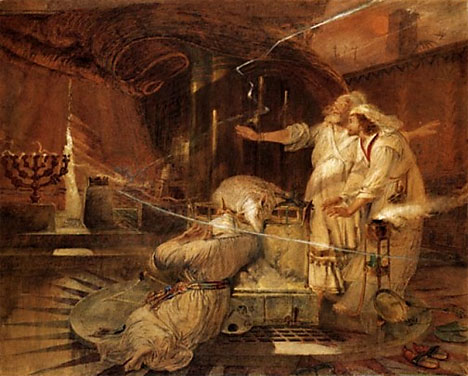 The word apocalypse does not denote the end of the world. It is literally a revelation, a revealing.
In his Pauline Theology paper, It's the end of the flesh as we know it! A comparison of circumcision & apocalypse (2010), Steven Opp provides support for the identification of the book of Revelation as a Covenant lawsuit. Christ was circumcised, then Christ Himself was cut off. Israel was circumcised in Christ, then, in AD70, after decades of apostolic gospel witness, unbelieving Old Covenant Israel and its Temple worship, overseen by "the mutilation," were cut off. On the final Day of Coverings, the flesh was exposed.
---